More Young Adults Get Health Insurance, 2010 Law Credited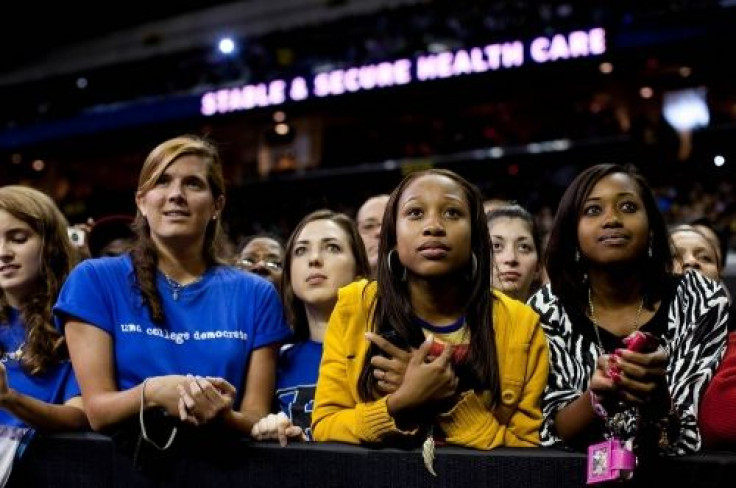 In a survey of health insurance coverage in the United States, more young adults had insurance in 2011 than 2010, as the Obama Administration credited the 2010 health care law for making it easier for young adults up to age 26 remain on their parents' health plans.
The number of uninsured young adults between the ages of 19 to 25 dropped from 10 million in 2010 to 9.1 million in the first 3 months of 2011, according to a report from the National Center for Health Statistics at the Centers for Disease Control and Prevention.
The 900,000 decline in uninsured represents represents a drop of 3.5 percent (33.9 percent in 2010 and 30.4 percent in 2011).
The Administration considered the possibility that the increase was due to the recession not affecting young adults as much as other age groups, but noted that Unemployment grew from 8.2 percent to 15.5 percent among 20-24 year olds from 2006 to 2010.
Adults ages 25-54 saw a rise from 3.8 percent to 8.6 percent.
A provision in the law allows children to remain on their parents' health insurance plans until age 26. The option took place starting in late September 2010.
"Thanks to the Affordable Care Act hundreds of thousands more young people have the health care coverage they need," said Kathleen Sebelius, Secretary of the U.S. Department of Health and Human Services.
HHS also cited a recent survey by Gallup showing a rise in the number of young adults with health insurance increasing from 71 percent in the first quarter of 201 to 75.1 percent in the second quarter of 2011.
Published by Medicaldaily.com