Morning After Pill: Judge Criticizes FDA Age Limits On Plan B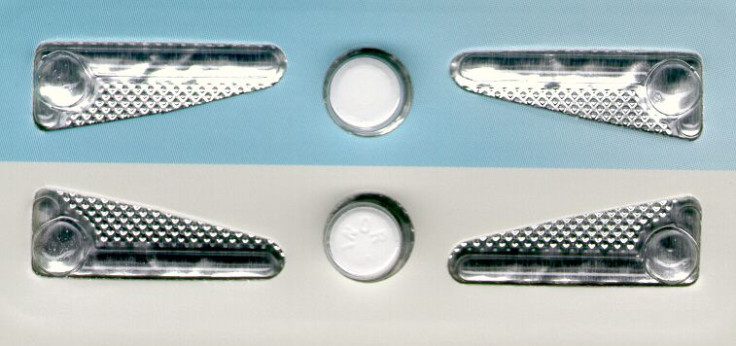 A federal judge criticized the FDA for refusing to make emergency contraception available to women and girls of all ages without a prescription.
U.S. District Judge Edward Korman said Tuesday that the agency's move to restrict distribution to women ages 15 and older was unrealistic.
On April 5, the court ordered the FDA to lift its age restrictions on all evonorgestrel-based emergency contraception, more commonly known as the "morning-after" pill or "Plan B," used to prevent unwanted pregnancies.
But the FDA appealed the judge's ruling to the 2nd U.S. Circuit Court of Appeals in Manhattan.
At a hearing in Brooklyn, N.Y., on Tuesday Korman said that by the end of the week he would rule on the FDA request to stay the order, which currently is slated to take effect May 10.
"I do think there is a principle that is a dangerous one of a court ordering the FDA to approve a drug," FDA Commissioner Margaret Hamburg told the Reuters Health Summit in New York before the hearing. "You have to step back and look at this not just in terms of Plan B but in terms of the precedent."
Last month, the FDA approved women ages 15 and older to buy Plan B One-Step contraception, made by a unit of Teva Pharmaceutical Industries Ltd, without a prescription. Buyers would be required to provide valid photo identification to cashiers at the time of purchase to verify their age.
The FDA said that the approval decision was based on data supplied by Teva showing that girls as young as 15 could use the drugs safely without requiring additional intervention from healthcare providers.
Korman said that the FDA decision was "a lot of nonsense" because 15- and 16-year-olds may not have photo identification needed to buy the drug.
Additionally, Korman pointed out that the FDA restrictions would apply to other emergency contraception drugs, including a two-pill version of Plan B and its generic equivalents, which are available only to women 17 and older with valid identification.
A lawyer for the plaintiffs, Janet Crepps of the Center for Reproductive Rights, countered that different access rules for various emergency contraceptives had created a "convoluted" system for girls seeking brand name emergency contraceptives and their generics.
"That's what happens when you let politicians instead of scientists make these decisions," Korman said.
The prices of emergency contraceptives range from $10 to $80. The drugs can work as long as 120 hours after unprotected sex, but are most effective when used within 24 hours.
Teva Chief Executive Jeremy Levin commented on the case by saying that the company provides medicines where they are needed.
"I'm not interested in getting into politics," he said. "The bottom line is that we believe we are providing an important medicine."
Published by Medicaldaily.com