Morning Sickness May Predict Lower Miscarriage Risk, Signal Healthy Pregnancy
Morning sickness, the annoying scourge many pregnant moms endure, may actually be an early sign of a healthy pregnancy, suggests new research published in JAMA Internal Medicine.
Researchers from the National Institutes of Health analyzed the medical records of women who had earlier enrolled in a study meant to test out whether a low dose of aspirin could prevent the loss of a pregnancy, the Effects of Aspirin in Gestation and Reproduction (EaGeR) trial. Of the 794 women who eventually became pregnant (confirmed via pregnancy test), 57 percent reported experiencing nausea and 27 percent also experienced vomiting by the eighth week. Though 23 percent of all pregnancies ended in miscarriage, the researchers found women who had morning sickness were 50 to 75 percent less likely to miscarry than women who hadn't, with the stronger association seen in women who had both nausea and vomiting.
"It's a common thought that nausea indicates a healthy pregnancy, but there wasn't a lot of high-quality evidence to support this belief," said lead author Dr. Stefanie N. Hinkle, a researcher at the National Institute of Child Health and Human Development's Epidemiology Branch, in a statement.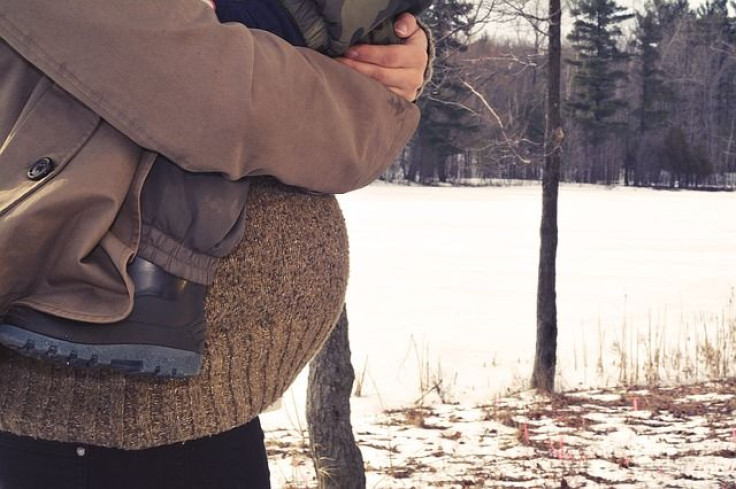 Though other studies have similarly found a connection between healthy pregnancies and morning sickness, studying data from the EaGeR trial allowed Hinkle and her team to look at women before and during their pregnancy. Unlike earlier studies which asked women to recount how often they felt sick long after the fact, EaGeR subjects were asked to record any and all symptoms of nausea and vomiting as they happened, first on a weekly basis, then through monthly questionnaires. That not only allowed them to avoid women who could have misremembered their symptoms, but also allowed them to account for the fact that a majority of miscarriages happen early on in pregnancy.
"Our study evaluates symptoms from the earliest weeks of pregnancy, immediately after conception, and confirms that there is a protective association between nausea and vomiting and a lower risk of pregnancy loss," explained Hinkle.
Less certain is exactly why morning sickness, which can last throughout the entire pregnancy but most often goes away by the fourth month, is linked to fewer miscarriages. Some researchers have speculated that the queasiness is a biological reminder for women to change their diets to include more carbohydrates and avoid less healthy substances, such as cigarettes and alcohol. But it may also be nothing more than an indirect indicator, the researchers wrote. In other words, morning sickness may only signify that a woman's hormone levels or amount of viable placental tissue are within a healthy range. The women in the EaGeR trial had all experienced at least one miscarriage in the past as well, a factor that may or may not be important.
While more research will be needed to suss out these questions and what they could mean for preventing miscarriages, the researchers hope their findings can at least "provide reassurance to women experiencing these difficult symptoms in pregnancy."
Source: Hinkle S, Mumford S, Grantz K et al. Association of Nausea and Vomiting During Pregnancy With Pregnancy Loss: A Secondary Analysis of a Randomized Clinical Trial. JAMA Internal Medicine.
Published by Medicaldaily.com