Most Asthmatic Kids Lack Health Management Plans At School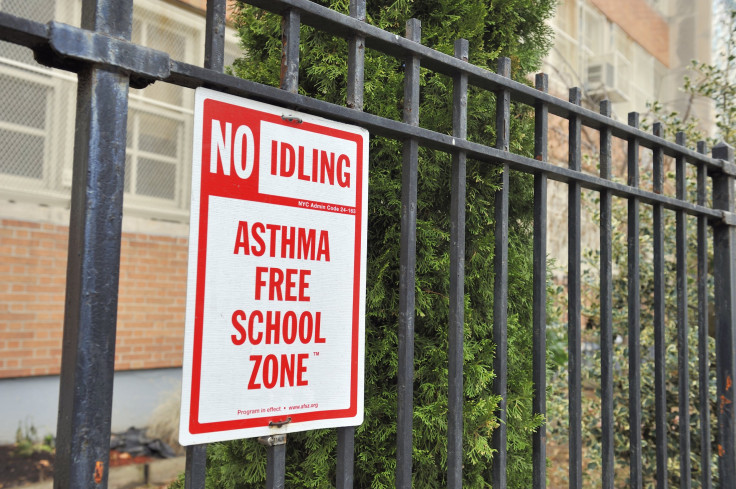 NEW YORK (Reuters Health) - In Chicago, most kids with asthma or food allergies don't have a health management form on file at school, a new study shows.
The problem is typical of other cities, too, experts say – and it puts these children at risk.
On the rare occasions when a child has died at school from an acute allergy attack or asthma attack, the children usually did not have a health management plan, or a so-called 504 Plan, on file, said Dr. Ruchi Gupta of the Center for Community Health at the Feinberg School of Medicine at Northwestern University in Chicago. The "504" in "504 plan" refers to Section 504 of the Rehabilitation Act and the Americans with Disabilities Act. The plans are tailored for each child. For kids with asthma or allergies, for example, the plan might include day-to-day medications to be given by the school nurse, how to treat a mild asthma or allergy attack, and how to deal with an acute attack.
"Every school has a system for managing health conditions in schools," but many kids, especially from low-income or minority families, are not included in the system, Gupta told Reuters Health by phone.
Gupta and colleagues analyzed data from 2012/2013 on more than 400,000 Chicago kids, ages 3 through 18, including 18,287 with asthma and 4,250 with a food allergy. Only a quarter of the asthmatic students and half of those with a food allergy had a 504 Plan on file at school, according to results in the journal Pediatrics.
"We'd love to get that number to 100 percent," Gupta said.
"If a school doesn't have (a health management plan) on file, there's nothing they can do besides call 911. Even if they have albuterol, they can't give it because they don't have authorization from the parents," Dr. Delaney Gracy, chief medical officer for Children's Health Fund in New York City, told Reuters Health by phone.
For an acute asthma attack, the school should immediately call 911, but being able to give the albuterol rescue inhaler before the ambulance arrives could make a critical difference, said Gracy, who was not involved in the new study.
"I think that what they describe happening in Chicago is probably pretty typical for urban environments, especially in lower socioeconomic areas," Gracy said. "It's similar to what we see here in New York." Experts agreed that this is a serious and widespread problem in the U.S.
"If a child has a chronic condition like asthma or food allergies, the clinician needs to be proactive and get you a plan," Gupta said. Parents, schools and doctors should all strive to have management plans in place for kids with chronic conditions, she said.
"Many times parents do not realize just how significant a problem it is," said Brenda Clark, NetWellness Program Manager in the College of Public Health at the Ohio State University in Columbus. Clark was not part of the new study. "There is a need for parental education and intervention, that's a good place to start," Clark told Reuters Health by phone.
There also needs to be action within school systems, she said.
"Most schools in NYC do have a school nurse," Gracy said. "More and more elsewhere schools are having to share nurses." "They're extremely busy with day to day work, they're overwhelmed with kids who come into the office sick moment to moment and they don't have a lot of time for the real case management to identify and go after forms for kids they know are asthmatic," she said.
Addressing the problem in schools would require better staffing and training and potentially requiring new forms to be filed and updated every year, but those are long-term, system-wide changes, she said.
By Kathryn Doyle
SOURCE: http://bit.ly/1rTpIH8 Pediatrics, online September 8, 2014.
Published by Medicaldaily.com