'Most Obese Man In The World,' Andres Moreno, Undergoes Successful Operation In Mexico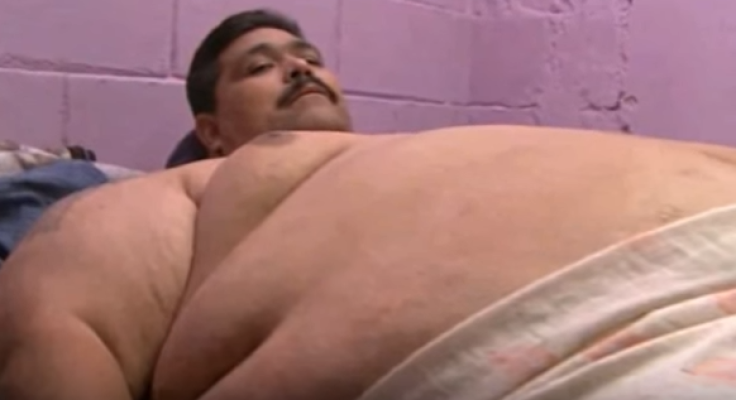 The world's current fattest man is Andres Moreno — a 37-year-old Mexican man whose peak weight was nearly 960 pounds — and he's about to start a new part of his life as a skinnier man. Moreno, who was large as an infant and weighed over 264 pounds as a 10-year-old, underwent successful surgery Thursday in a Mexico hospital.
According to EFE, Moreno underwent a biliopancreatic diversion with duodenal switch and is in stable condition. The surgery involved cutting out three-fourths of Moreno's stomach and making the organ into the shape of a tube, which would help prevent him from eating too much. In addition, the surgeons divided the duodenum and connected it with the intestine, all in the hopes of transforming his digestive process.
Moreno will have to consume only liquid food for a few months after the surgery, but it will all help him lose significant amounts of weight. Within a month, his blood pressure will decrease and in three months he'll have much lower levels of cholesterol and triglyceride in his system. Hopefully he'll get down to 165-176 pounds in one year.
"Andres will eat very little," Jose Castañeda, the bariatric surgeon who handled the operation, told EFE. "He'll have a new absorption [system] because the food won't have five meters [yards] of intestine for absorption, and that means he'll cease to be overweight in a year."
The former heaviest man in the world, Manuel Uribe, was also from Mexico and weighed in at 1,230 pounds at his biggest. Uribe died last year from obesity complications.
If Moreno's post-surgery lifestyle is successful, he'll likely follow a similar path to that of Paul Mason — a formerly morbidly obese man who lost hundreds of pounds after gastric band surgery and a lifestyle change. After losing a significant amount of weight, Mason had to go through physical therapy in order to learn to walk again (he was bedridden for years). He also had to have skin removal surgery to cut away the bags of skin that were left after he lost weight. But today, Mason is doing well and is able to live a relatively normal life.
Despite the long road he has ahead, Moreno is optimistic about his future. "I start a journey that must carry me to a new phase of life, a new chapter and I hope to a new book altogether, different and far from the prison that my own body has become," he told EFE.
Published by Medicaldaily.com