Most Relaxing Music Lowers Heart Rate And Blood Pressure; 'Scientifically Proven' To Aid Sleep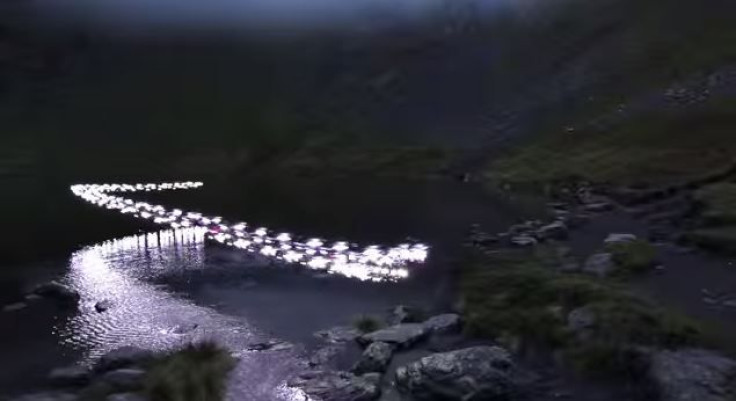 Music that's been "scientifically proven" to be the most relaxing song ever produced now has a video to go along with it, in addition to five other songs. The song has the ability to slow heart rate, reduce blood pressure, and decreases cortisol stress levels at unprecedented rates. It's included in a newly released album to optimize unwinding.
The eight-minute-long track was put together by Manchester-based band Marconi Union in collaboration with the British Academy of Sound Therapy and was deemed the most relaxing song ever. Since the 2011 study conducted by Mindlab Institution proved the song to be the key to relaxation, the band released a video for it, directed with a drone over water patterns to stimulate the mind.
"Orchestrating the routine together proved challenging as I was using a technique that revealed unperceivable patterns, which I was unable to fully comprehend until the project was finally finished," director of the video Ritchie Johnston said. "On further discussion, we settled on a location for the shoot, a small tarn situated near Blencathra, a mountain in the Lake District."
The drone was flown over waters in a very specific pattern and later on 130 layers of HD video were used to create a time-lapse effect. Studies have found the song "Weightless" by itself was 11 percent more relaxing than any other song and made participants "drowsy," trumping Mozart, Enya, and Coldplay. Overall anxiety rates dropped by 65 percent, even though participants were given challenging puzzles to complete against a stressful time constraint.
The new album, "Ambient Transmissions Volume 2," is supposed to induce similar levels of stress reduction so much that the founder Lyz Cooper of the British Academy of Sound Therapy said Marconi Union applied scientific theory to create the "perfect relaxing song."
Published by Medicaldaily.com