Mothers Who Put Their Children First May Be Ruining Their Health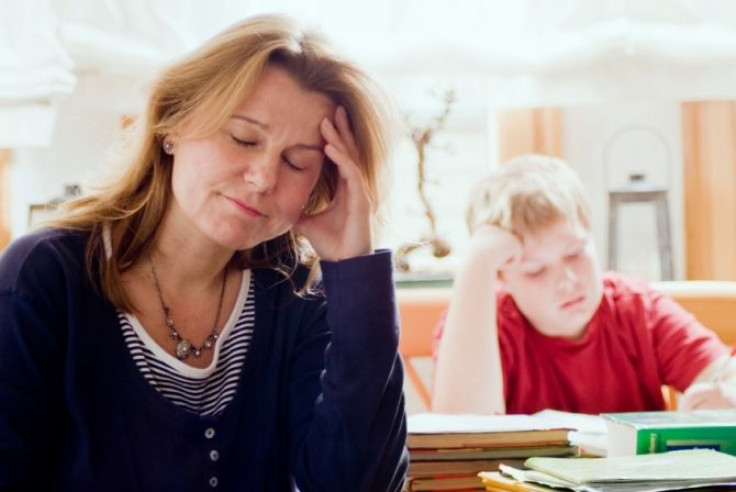 Mothers whose lives revolve around their children are putting themselves at greater risk for mental health problems, a new study suggests.
Researchers found that women who believe in "intensive parenting," the belief that women are better parents than men, that mothering should be child-centered and children should be considered sacred and fulfilling to parents, are more likely to suffer from stress and depression compared to mothers who take a more relaxed approach to parenting.
Researchers led by Kathryn Rizzo from the University of Mary Washington said that parenting can be quite challenging and requires a wide range of skills and expertise, and while many women idealize motherhood as one of the most satisfying experiences in life, previous research has shown that parenting may be detrimental to mental health.
Past studies have found that women feel like taking care of their children is more stressful than being at work, and researchers say that there have also been findings that intensive parenting can increase stress and guilt, especially for women.
In the latest study, published in the Journal of Child and Family Studies, Rizzo and her team asked 181 mothers of children under the age of five whether they had certain intensive parenting beliefs, such as to what extent they believed that mothers were the most necessary parent, if parental happiness came mainly from their children and that parents should always sacrifice their needs for the needs of the child.
Researchers found that overall the women were satisfied their lives but had moderate levels of stress. However, the 23 percent of women who had symptoms of depression were significantly more likely to endorse intensive parenting styles.
Even after accounting for the level of family support, mothers who believed that women are the most important parent were less satisfied with their lives. Women who believed that parenting is challenging were more stressed and depressed, according to the study.
"If intensive mothering is related to so many negative mental health outcomes, why do women do it? They may think that it makes them better mothers, so they are willing to sacrifice their own mental health to enhance their children's cognitive, social and emotional outcomes," the authors said.
"In reality, intensive parenting may have the opposite effect on children from what parents intend," they concluded.
Published by Medicaldaily.com