Mozzarella Arrests: Factory Shuttered For Making Bad Cheese That Contained 20 Times More Bacteria Than Permitted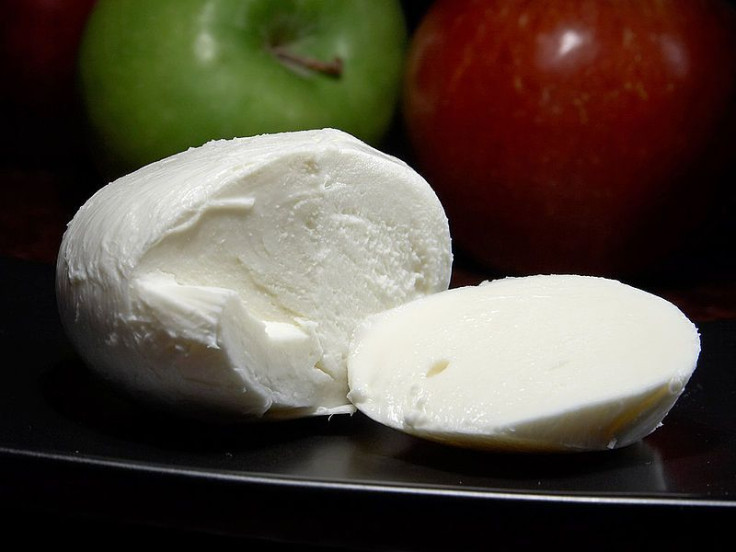 Italian buffalo mozzarella cheese is known worldwide for its rich flavor, moistness and texture; but apparently even Italians don't know their food that well — or to tell when something's wrong.
A mozzarella factory has been shut down near Rome after police found that it was producing local buffalo mozzarella cheese with cheaper cow milk. The factory is located near Caserta, a southern town in Italy. In addition, health authorities discovered that the cheese contained nearly 20 times as much bacteria as was permitted by health standards, Carabinieri Police Maj. Alfonso Pannone told the Associated Press.
The factory's health investigation began when a worker lost his fingers due to safety violations. It appears those in control of the business were aware of its sneaky activity, as two of the people arrested were public health service veterinarians who had allegedly tipped the factory to upcoming inspections, the AP reported. Police proceeded to shut down seven stores that were selling the cheese in the Campania region of Italy, which includes Naples, on Monday.
The milky white buffalo mozzarella is a prized local cheese, cherished both by locals and tourists, and comes from the water buffalo in southern Italy. Typically, mozzarella is made from fresh milk from either cows or buffalo, then limited amounts of dairy bacteria are added to turn the milk's lactose into lactic acid.
This is essential for the cheese-making process, as the acid affects how the curd changes and turns into cheese. Buffalo mozzarella is usually moister, fattier, and richer in flavor than regular cow's milk mozzarella, which is why it's considered special; it even comes with its own special label delineating its quality. It's unknown how long the factory was producing sham cheese without people noticing.
Published by Medicaldaily.com