Mozzarella Recalled In New York and New Jersey for Unlabeled Soy Allergen in Cheese Product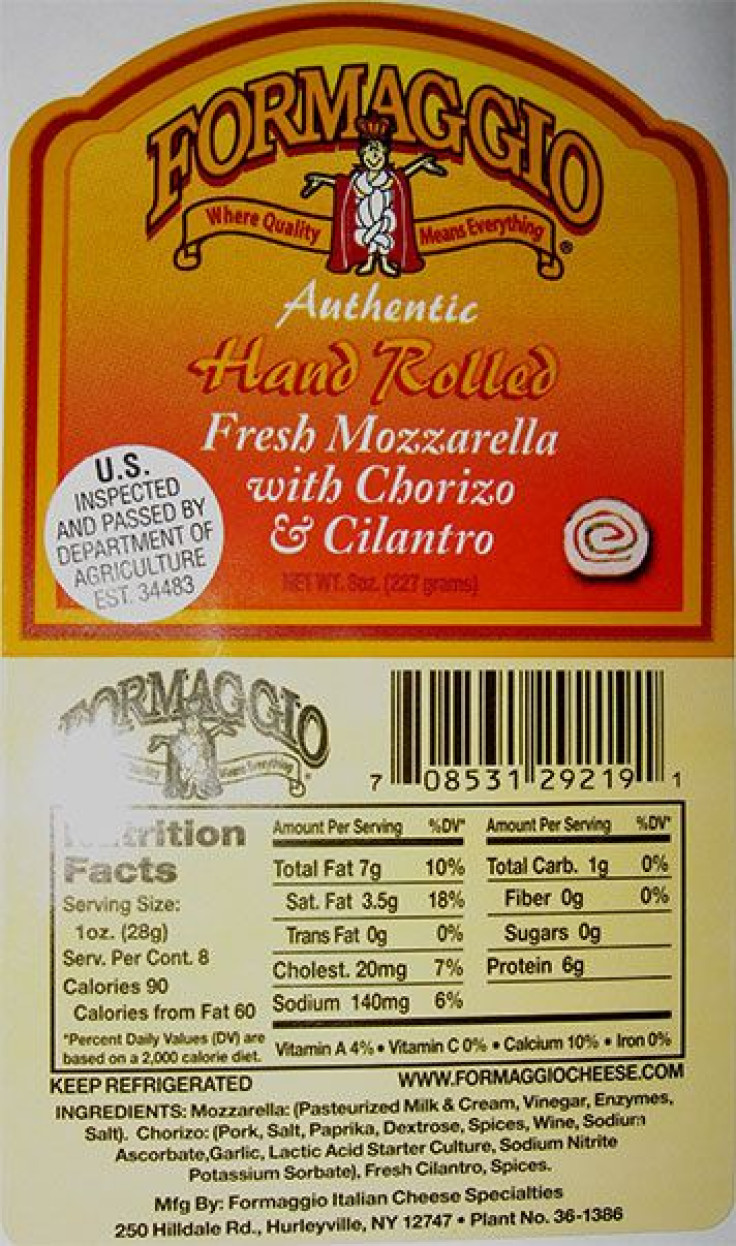 A mozzarella recall of a cheese product made by Formaggio Italian Cheese Specialties, a company in upstate New York's Sullivan County, has been announced because it contains soy-- check your fridge for that brand's recalled mozzarella if you live in the area and have a soy allergy.
The mozzarella recall affects 234 pounds of Formaggio's mozzarella with chorizo and cilantro products, distributed throughout New York and New Jersey in 8-oz packages labeled "FORMAGGIO Authentic Hand Rolled Fresh Mozzarella with Chorizo & Cilantro," stamped "EST. 34483," and expiring on May 31, 2013.
A recent federal food safety inspection by the United States Department of Agriculture (USDA) revealed traces of soy, an ingredient that was undeclared on the label for people who are allergic to it.
According to a USDA news release, the mozzarella was recalled as a result of the Formaggio cheese company taking on a new chorizo provider which processed the pork sausage with soy.
There were no reports of adverse reactions before the mozzarella was recalled yesterday.
People with soy allergies can suffer symptoms like itching, hives, wheezing, abdominal pain, nausea, and even anaphylactic shock soon after eating anything containing soy.
The only way to prevent soy reactions is to avoid eating it, which can be difficult since it is found in so many processed foods.
The Food and Drug Administration (FDA) requires clear labeling of any edible products that contain the eight food allergens responsible for almost nine out of ten food allergies. Aside from soy, those allergens are cow's milk, wheat, peanuts, eggs, tree nuts, fish, and shellfish.
The mozzarella recall follows another recent cheese product recall - the Nestle Pizza Company took back its DiGiorno and California Pizza Kitchen brand frozen pizza products because they contained shards of plastic.
Published by Medicaldaily.com