Mumps Outbreak Has Now Spread Outside Of Ohio State University Limits, With 69 Confirmed Cases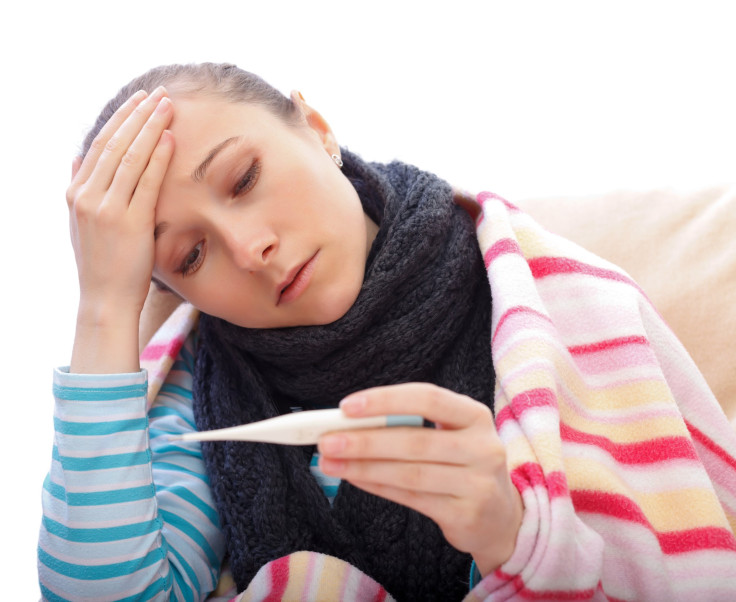 Hypochondriacs beware, because you may have yet another epidemic scare to keep you up at night. Latest new reports reveal that the Ohio State University's current mumps outbreak has managed to breach the confinements of the college campus and has now affected individuals in surrounding areas. At least 69 people have been affected, with 52 of them having close connections to Ohio State University, according to new information in the United Press International Tuesday night. Experts are urging residents of Franklin County and surrounding areas to get vaccinated in order to halt the spread of the disease. The vaccinations, however, are not 100 percent effective. The majority of those who fall ill with the mumps virus have already been previously vaccinated.
The number of mumps cases in the Ohio State University area is quickly increasing, from 28 cases reported March 18th to 69 cases as of Tuesday night. Most of the infected had very close ties to the university. New York saw a small campus-based outbreak of mumps last month, with cases of the viral disease reported in more than a dozen Fordham University students. In this instance, all of the infected students had been previously vaccinated with the antivirus in childhood.
Mumps is an acute viral infection characterized by fever, headaches, muscle aches, and inflammations of the salivary glands. The severity of symptoms increases with age, and in extreme cases, it can cause deafness. In 2006, there was the largest mumps outbreak in the United States in 20 years, with the virus affecting 6,584 individuals nationwide. It primarily affected Midwestern states and colleges. The true cause for the 2006 outbreak was never verified, although factors such as waning immunity, high population density, and increased contact rates in college communities are likely to have added to it.
"Mumps can lead to serious complications in people who are not vaccinate, especially adults. If you have not been vaccinated against the mumps, or do not remember if you have received the protective vaccine, get vaccinated as soon as possible," Columbus Public Health Commissioner Dr. Teresa Long encouraged in a statement printed on the UPI. It is important to remember that the vaccination is only 80 to 90 percent effective, and there are chances of contracting mumps even if you have already been vaccinated.
Franklin County residents are being asked to practice good hygiene such as washing their hands and covering their mouths when they cough and sneeze. Residents are also urged to stay home if they feel sick, all in an effort to minimize the virus' spread.
Source: Dayan GH, Quinlisk PM, Parker AA, et al. Recent Resurgence of Mumps in the United States. The New England Journal of Medicine. 2008.
Published by Medicaldaily.com