NanoKnife Electrocution Prostate Cancer Treatment Gets FDA Nod To Begin Testing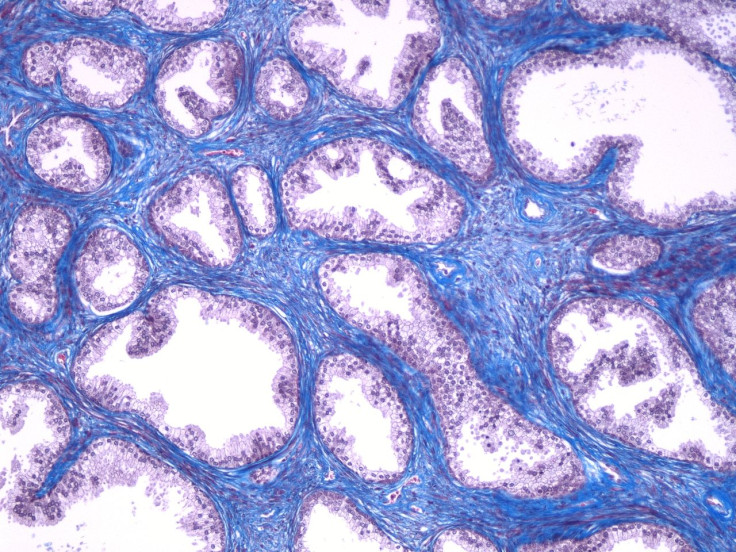 We're all familiar with the various treatments for cancer — chemotherapy, radiation therapy, pharmaceuticals, and cryotherapy, but now we may have another option: electroshock therapy. AngioDynamics, a medical device maker. has just received Investigational Device Exemption (IDE) approval from the Food and Drug Administration (FDA) to begin testing its NanoKnife. The device sends electrical pulses into prostate cancer cells, and aims to have far fewer side effects than other therapies.
The NanoKnife employs electricity to open up holes in cells through a process called electroporation. This process is used in research laboratories so that researchers can put foreign DNA into cells and bacteria, but the process quickly reverses itself and the holes close up. The NanoKnife causes irreversible electroporation, and after a few bursts of electricity, essentially turns the cell membrane of cancer cells to Swiss cheese. This causes ions to enter the cells and results in cell death.
"The time is right to expand the NanoKnife System's evidence base in prostate," said Rick Stark, Senior Vice President of AngioDynamics' Oncology/Surgery Business, in a press statement. "Patients want less invasive procedures, and as imaging technology improves, the urology field is echoing the call by demanding options for focal ablation. With institutions like the University of Miami agreeing to participate in a study upon IRB approval, we are positioned to achieve high-quality insight into the potential for this technology."
Prostate cancer affects men of older age, and while it is considered cancerous, many cases will never progress toward a life threatening condition. In the U.S., there will be 238,590 new cases and 29,720 deaths from the disease in 2013, according to the National Cancer Institute.
Published by Medicaldaily.com