Natasha Bedingfield's Exhilarating, Nearly Lost Holiday Memory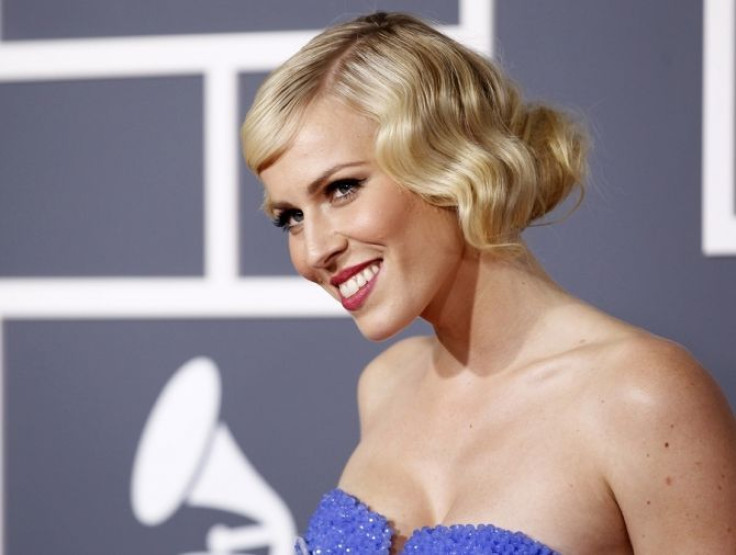 Pop singer Natasha Bedingfield says her favorite holiday memory nearly didn't happen because she was busy watching TV.
The UK-born singer, who has often spent Christmas with her family in the summery climate of New Zealand, says in a video released Saturday as part of a Coca-Cola campaign that it was her mother who anticipated how much she would cherish the memory-to-be, if she only listened.
"It was actually sunny outside and then it started to rain and my mom told us to put on our swimming costumes and go run outside in the rain. And I thought she was crazy. I thought it was so embarrassing. I'm like no, I'm watching TV I don't want to go outside. She's like no, this is going to be a memory that you'll remember for the rest of your life. Go out and do it," she recalls.
"And it honestly was this incredible feeling. This exhilarating, you know, just dancing in the rain. [It] was just on my doorstep and I wanted to stay inside and watch TV. I just needed a bit of a nudge and got out there. Christmas is like you put everything aside and you come together and you make memories."
Bedingfield's New Recording
Bedingfield says a song which she has recorded in time for Christmas as part of a Coca-Cola global campaign touches on both the joyful and complicated experience of spending time together with family.
The song is called "Shake Up Christmas," a tune recorded last year by the band Train.
"It's a holiday song. It's all about those moments when you're spending your time with your family and you're having the best times of your life. And it's quite funny because that's when it gets sticky and messy and complicated but I feel like the song is about how in those times, in those moments is when you find the greatest joy as well," Bedingfield said.
The singer, who says one of her favorite traditions when gathering is to sing holiday songs, says it's "really meaningful" to perform a song that friends and families everywhere can enjoy together.
Recording Experience
Bedingfield said she was "having a blast" working with Butch Walker, the producer of the song.
Walker – who calls himself a fan of the singer - says together they put their "own little spin" on the "Christmas ditty" which was created in conjunction with marketing firm Devian Ventures.
"We sprinkled it with lots of Bedingfield," Walker said.
Bedingfield says Walker's studio has a "funky, fun vibe."
"We've been layering up lots of vocals, lots of harmonies … kind of crisscrossing their way," she added.
"I guess it represents what the song is about. It's not all about being neat and tidy. It's about soul. It's about waking up the happiness inside you."
The song is part of a wider campaign on TV, the web, mobile phones, stores and packaging. It shows how people caught up in their daily lives are brought together by a song.
Bedingfield's single is available on iTunes. A version of the song that combines all six-languages the language was recorded in by Bedingfield will be made available – at a yet unspecified time - for free at facebook.com/cocacola.
Published by Medicaldaily.com