Nathan Stephens' Wedding: Paralympian Who Lost Both Legs Fights Through Pain To Dance With His Bride [VIDEO]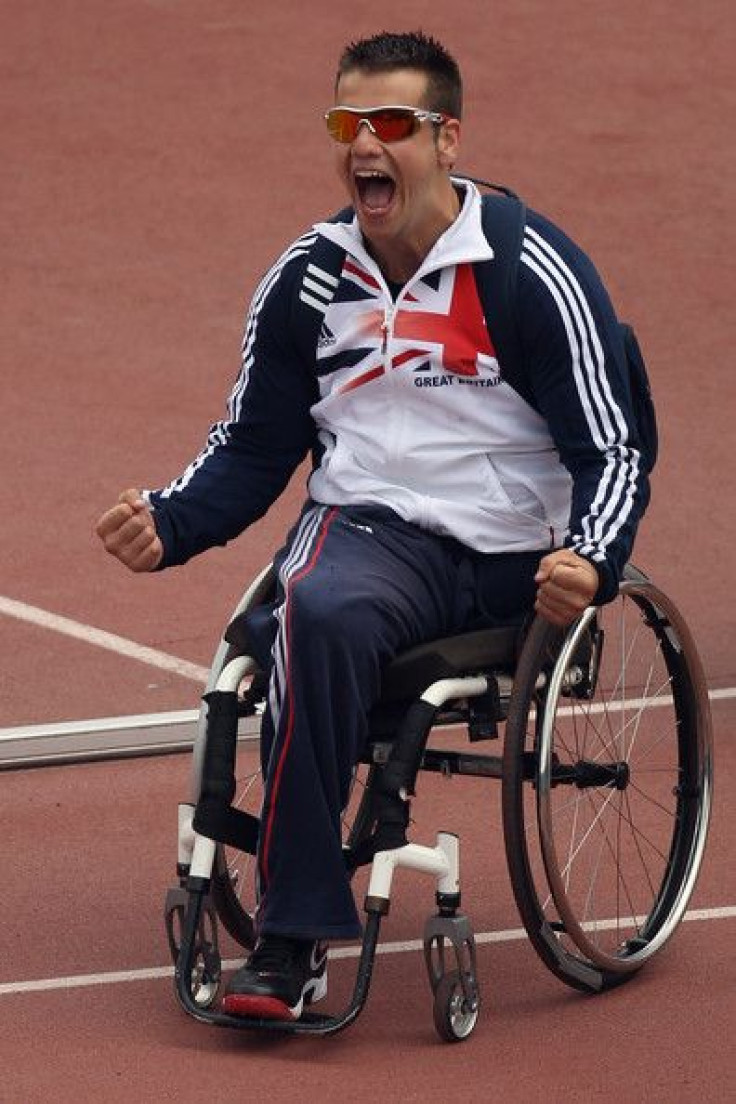 Nathan Stephens, 25-year-old Paralympian from Wales, planned a big surprise for his wedding guests with bride Charlene, 26. For eight months, the pair worked on their dance moves in the privacy of their living room, as Nathan fought through the pain of his prosthetics.
"No one knew what was going on," Nathan told BBC. "They thought we might get up and sway but we wanted to do more than that. Some of my family have not even seen me on two legs for at least 10 years... I get around on one leg. After the dance everybody was coming up in tears saying they were proud of us."
An unfortunate train accident at the age of nine left the javelin thrower for team Great Britain without both of his legs. The prosthetic limbs with which he was fitted always caused him discomfort so he learned to do without them.
Nathan credits his new wife for giving him the aptitude to deal with the hurdles that life throws his way. "She tells me to stop whingeing and get on with things," he told BBC. Right before the start of the 2012 London Paralympics, Nathan asked Charlene to be his wife, an offer she wholeheartedly accepted.
"I wanted to dance with Charlene more than anything but not pushing myself along in my wheelchair," he told Metro.co.uk. "We practised for eight months in our living room and no-one had a clue."
Following a honeymoon in Sardinia, Nathan expects to be back in training for the 2016 Summer Paralympics in Rio. He also hopes to land a spot on the ice sledge hockey team in the upcoming Winter Paralympics in Russia.
Published by Medicaldaily.com