National Cancer Survivors Month 2017: Treatments For Children Causing Fewer Chronic Health Problems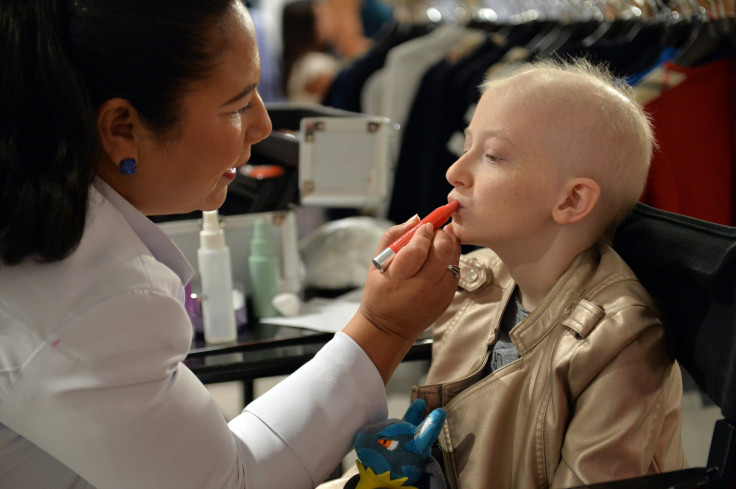 It's National Cancer Survivors Month, and a large proportion of these survivors battled the disease in childhood. Often the intense physical and mental strain of cancer treatments can lead to infertility, increased second cancer risk, and even increased risk of mental health problems later on in life. The good news is that according to a new study, these long-term side effects of cancer treatments are steadily decreasing over time with advances in childhood oncology.
Research recently presented at the 2017 American Society of Clinical Oncology Annual Meeting found that the rate of severe health problems occurring five or more years after a childhood cancer diagnosis have declined over time. The incidence of severe, disabling, life-threatening, or fatal health problems arising within 15 years of childhood cancer diagnosis decreased from 12.7 percent for survivors diagnosed in the 1970s, to 10.1 percent for those diagnosed in the 1980s, to 8.8 percent for those diagnosed in the 1990s.
Read: Most Pediatric Cancer Survivors Suffer From Chronic Health Conditions
"Our analysis marks the first comprehensive assessment of changes in the rates of chronic health complications over time in a large group of cancer survivors," said lead study author Todd M. Gibson in a recent statement. "From our findings, it is clear that survivors diagnosed and treated in more modern treatment eras are doing better. Not only are more children being cured, but they also have lower risk for developing serious health problems due to cancer treatment later in life."
The report is based on the health records of 23,600 childhood cancer survivors who were part of the Childhood Cancer Survivor Study (CCSS). Further research showed exactly how health problems varied based on cancer type. For example, the occurrence of severe health problem 15 years after diagnosis decreased from 9 percent to 7 percent over the course of 30 years for survivors of acute lymphoblastic leukemia, the most common type of childhood cancer. This occurrence during the same time period decreased from 15 percent to 9 percent for survivors of astrocytoma, the second most common childhood cancer; from 13 percent to 5 percent for survivors of Wilms tumor, a rare type of kidney cancer; from 18 percent to 11 percent for survivors of Hodgkin's lymphoma; and from 10 percent to 6 percent for survivors of non-Hodgkin lymphoma.
"We were a little surprised that the incidence of severe cardiovascular disease did not decrease, knowing that deaths from cardiovascular disease dropped among survivors in recent decades," added Dr. Gibson. "This is a reminder that survivors continue to have an increased risk for serious health problems compared to the general population and need to be followed closely."
Unfortunately, there were no reductions in severe health problems for survivors of childhood cancers such as neuroblastoma, acute myeloid leukemia, soft-tissue sarcoma, and osteosarcoma.
According to the American Cancer Society, childhood cancers make up less than 1 percent of all cancers diagnosed each year, but that's still about 10,000 children in the U.S. under the age of 15 diagnosed each year. About 80 percent of children with cancer now survive 5 years or more.
Many child survivors will experience chronic health problems throughout the rest of their lives. For example, one study from Northwestern University Feinberg School of Medicine in Chicago found that 70 percent of survivors suffered from a mild or moderate chronic condition, while a third had a severe, disabling, or life-threatening chronic condition. In addition, childhood cancer survivors are less likely to have sex and will have fewer partners than their peers, and are more likely to be hospitalized than others following their cancer treatment.
Source: L Gibson TM , et al. 2017 American Society of Clinical Oncology (ASCO) Annual Meeting
See Also:
Childhood Cancer Survivors May Have Less Sex And Fewer Partners; Here's Why
Childhood Cancer Survivors 52% More Likely To Be Hospitalized Than Others Years Following Cancer Treatment
Published by Medicaldaily.com