National Condom Week: Which Condom Brand, Size, And Texture Is Right For You?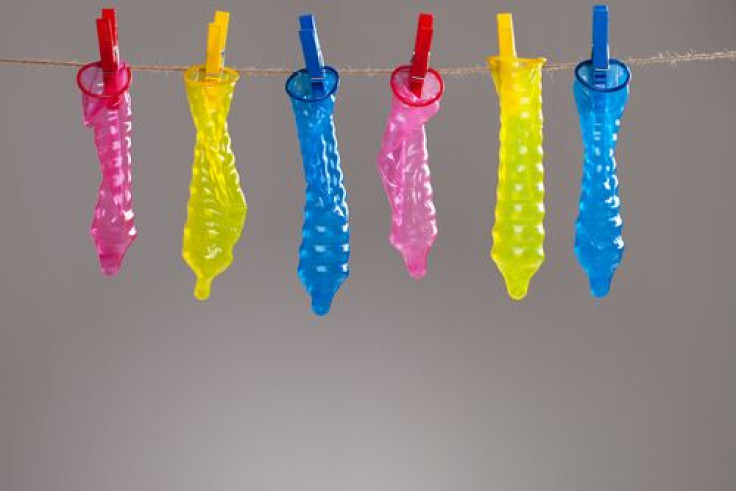 Walking into the pharmacy and heading down what seems to be an endless aisle of condoms, lubricants, and pregnancy tests could be uncomfortable and overwhelming. The rows and shelves of limitless condoms could leave you feeling confused in which brand, size, and texture is the right one for you. Instead of grabbing the brand your friend uses, or the one you saw in a TV commercial, it's best to take a look at the condom guide to help you and your partner stay sexy and safe. In celebration of Planned Parenthood's annual "National Condom Week," — an effort to promote healthy sexual habits — "don't be silly, protect your willy" and always remember, "no glove, no love!"
Condoms, considered as "Class II medical devices," by the Food and Drug Administration (FDA) along with pregnancy tests and powered wheelchairs, meet special labeling requirements and performance standards. The FDA standards for condoms include a systematic "water leak" to ensure no fluid can leak out of the condoms with a minimum of 996 out of 1,000 having to pass the test. This is why FDA-approved condoms usually say they must be at least "99.6 percent effective." These condoms are considered to be quite effective in preventing pregnancy and sexually transmitted infections (STIs).
To increase a condom's effectiveness, users must choose the brand, size, and texture that is right for them. Storing condoms in hot places like the glove compartment, in a wallet, or a pocket, can decrease the condom's effectiveness. Users should always check the expiration date before they purchase condoms. For condom shopping tips, refer to the condom guide below to ensure everything goes smooth in between the sheets.
Condom Material
Latex
In the U.S., 80 percent of condoms manufactured and used are made of latex, or synthetic latex, and do not contain pores. This type of material is carried by a wide selection of brands. It's the least expensive, and it's also the most regulated type of condom. These condoms are durable and won't rip if they are used with water-based lubricant, says Sexetc.org.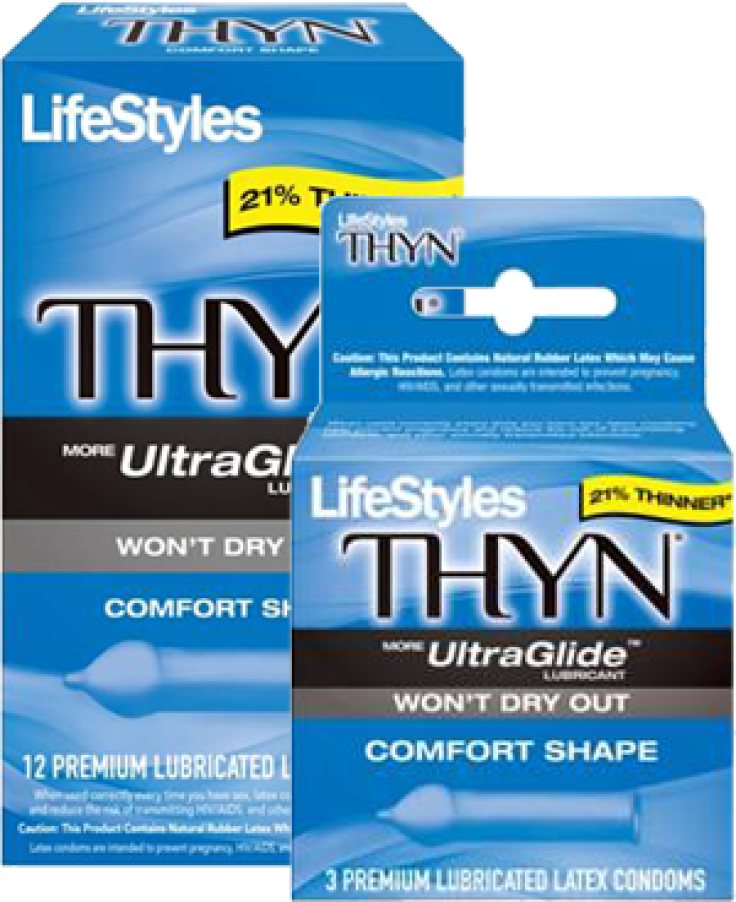 Brands: Trojan, LifeStyles, and Durex.
Polyurethane
This is a synthetic material that is recommended for people who are allergic or sensitive to latex. These condoms are clear in color, but not as elastic as latex, and are wider than the average sized condom. The FDA says they can be used with water- or silicone-based lubricants.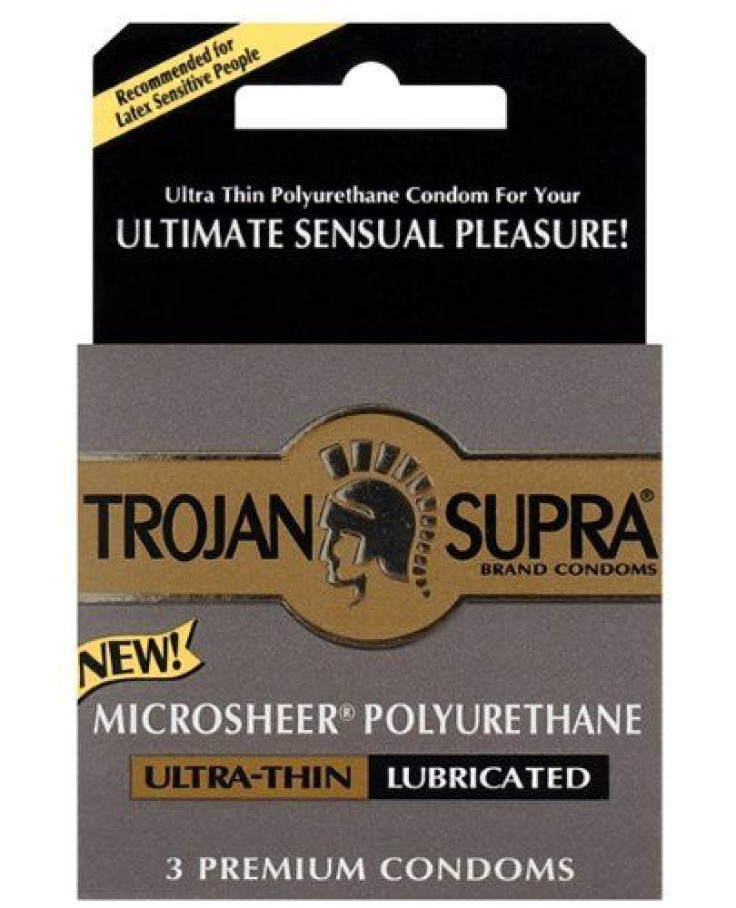 Brand: Trojan Supra
Lambskin
Lambskin condoms — made of the intestine of a lamb — are the oldest type of condoms that are effective in preventing pregnancy, but not in preventing STIs or human immunodeficiency virus (HIV) transmission. These condoms also offer a more natural feel and can be used with both water-based and oil-based lube. They are more expensive and do not offer protection against infections.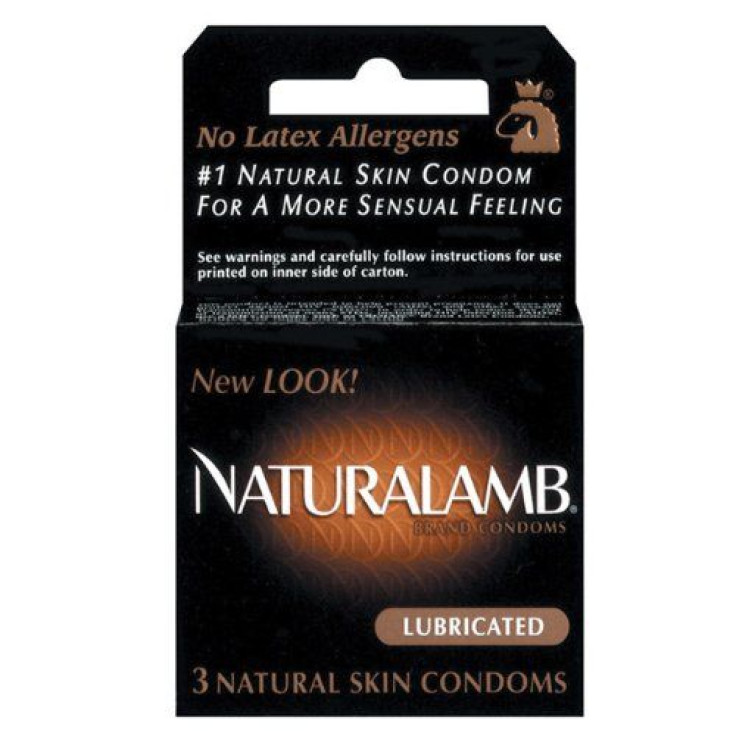 Brand: Trojan Naturalamb
Lubricants
Lubricated
Condoms with a water-based or silicone-based lubricant coating are intended to ease penetration and minimize friction and the risk of ripping.
Spermicidally Lubricated
Condoms that contain spermicidal lubricant, Nonoxynol-9 (N-9), were thought to reduce sperm movement and therefore, prevent pregnancy. In 2007, the FDA issued a final notice that required manufacturers to state the chemical N-9 does not provide protection against infection from HIV (the virus that causes AIDS) or other sexually transmitted infections (STIs). N-9 can also cause irritation, small sores in people, and can actually provide the breeding grounds for HIV transmission.
Non-Lubricated
These condoms are mainly used for oral sex, and for those who have allergies or sensitivities to lubricants.
Size
Penis girth affects how a condom fits. Standard condoms fit those with the average penis girth of four-and-a-half to five inches. For those whose girth is above average, larger sized condoms may be appropriate. For those who have a less than average girth, standard condoms may fall off during sex. Therefore, it's best to opt for those that provide a snug fit.
Texture
Thin or Thick
A condom's texture can be either thin or thicker, depending on the user's preference. Some people prefer thinner condoms because they allow more sensation, while others prefer thicker condoms because it provides security. However, "ultrathin," "ribbed," or "studded" condoms are viewed just as effective as regular condoms. Despite the label, all condoms that are FDA-approved are effective.
Novelty
Condoms that glow in the dark, or are flavored, are considered to be novelty condoms. According to the Halifax Sexual Health Centre, flavored condoms can change the vagina's pH and possibly lead to yeast or bacterial infection. Typically, these condoms are not recommended for vaginal or anal sex, but are deemed OK for oral sex on men. Be sure that these condoms are labeled as FDA approved to meet the agency's standards for protection against pregnancy and STIs.
Remember, FDA-approved condoms and safe sex can prevent pregnancy and STIs when used correctly.
Published by Medicaldaily.com