National Running Day 2014: Here's How You Can Celebrate The World's Oldest Sport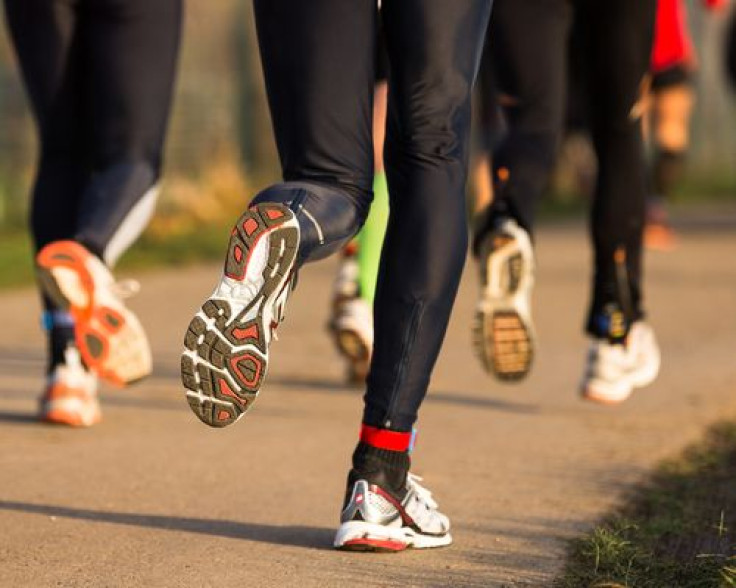 Happy National Running Day! To celebrate, go for a run – 1 mile, 5k, a marathon, or whatever you can do! The holiday is a coast-to-coast celebration of running. Runners are encouraged to plan a run, spread the running bug to a friend, sign up for a race, or set a new goal.
People all over the country are lacing up their sneakers and getting outside. To celebrate in your city, check out the official National Running Day website for the complete list of the 181 cities with National Running Day meet up groups. All kinds of runs are taking place, as well as, free giveaways, and meet ups with coaches and other athletes.
The holiday has been celebrated the first Wednesday of June since 2009. This year, National Running Day has teamed up with Charity Miles. Charity Miles allows you to earn money for charity when you walk, run, or bike. Download the free Charity Miles app on your iPhone or Android, choose the charity you want to support, and start moving. Every mile logged produces a donation toward your selected charity. Runners can earn 25 cents per mile for any of the following charities: Feeding America, Habitat for Humanity, Special Olympics, Stand Up to Cancer, Wounded Warrior Project, and many others.
Run today, but don't forget about it every other day of the year! Running is a simple, inexpensive, and fun way to exercise. It also benefits almost every part of your body and lifts your mood. Here's why you should run, according to Active.com: improve your health, prevent disease, lose weight, boost your confidence, relieve stress, and eliminate depression.
Connect with National Running Day on Facebook, Twitter, and Instagram to be part of all the celebrations and giveaways.
Published by Medicaldaily.com