National School Breakfast Week 2017: We Spoke To A Nutritionist, And This Is What She Had To Say About Children's Breakfast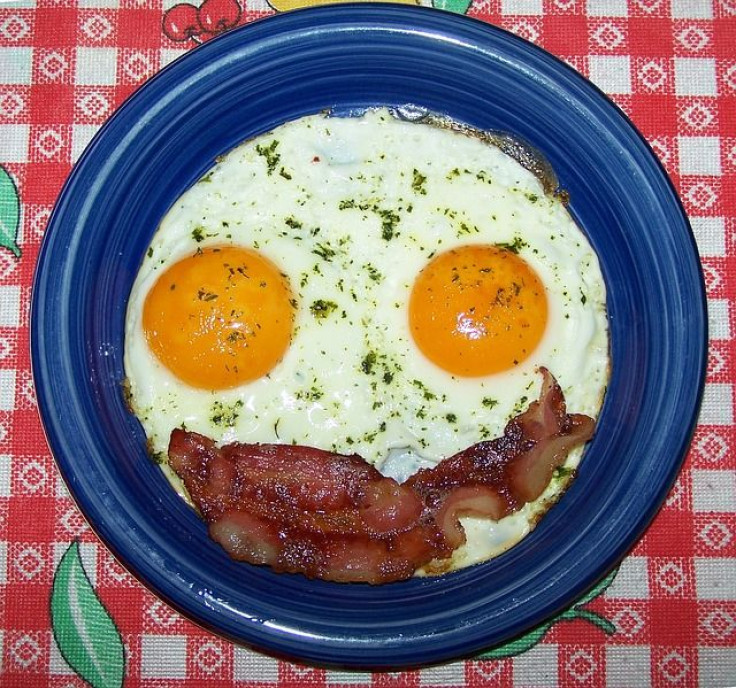 This week marks the beginning of National School Breakfast Week, and while the jury may be out on whether breakfast is the most important meal of the day, research suggests this meal may be especially important for school children. Medical Daily recently spoke with Marissa Puleo, a registered dietitian, nutritionist, and creator of the health blog Thrive Nutrition to better understand the role school breakfast plays in students' health and performance.
According to Puleo, while we all could benefit from a quick bite in the morning, breakfast is especially important for school-aged children.
"Without breakfast, they [students] may have less attention, they may become more irritable, and ultimately their grades may suffer," Puleo told Medical Daily.
Read: Is Breakfast Really The Most Important Meal Of The Day? It's Complicated
In fact, one 2013 study showed that children who ate breakfast scored higher on tests and displayed less frustrated behavior than those who didn't. According to WebMD, this may be because breakfast gives children the energy they need to focus on school tasks, and having a full belly in the morning promotes better memory and concentration.
Breakfast isn't just good for children's brains, it's also important for their bodies. Research also shows that children and teens who eat breakfast every day have a lower body mass index than those who constantly skipped the meal, WebMD reported. Puleo agrees with this conclusion, explaining that, "when it comes to weight management, having breakfast further promotes healthy weight by kick-starting the metabolism."
What To Eat?
Convincing children, especially picky eaters, to eat a nutritious breakfast every day is sometimes easier said than done. Unfortunately, many popular breakfast cereals are high in sugar and low in everything else. This can cause a spike in blood sugar in the morning, which may ultimately lead to a crash sometime around lunch, CNN reported. Thankfully, Puleo suggested some fast, easy, and most importantly healthy breakfast choices that work for children and adults.
Peanut butter on toast

Yogurt and Granola

Hard boiled eggs

Breakfast burrito with turkey bacon

Handful of fruit and nuts
If you're really running late to get your kid out the door and onto the bus, Puleo explained that even a glass of milk would suffice as a good enough breakfast choice. The trick is making sure they get it early enough—within an hour of waking up—in order to ensure they reap the most benefits.
As for orange juice, the classic breakfast beverage, Puleo doesn't recommend making this a daily treat.
"Orange juice has more added sugar than I would like," says Puleo. She suggests parents make their own home-squeezed brew rather than going for the supermarket option. "They are so sweet on their own, there is no need for added sugar."
If you're really struggling to get your kid to eat breakfast, why not try and tempt them with a morning ice cream treat. One recent study from Japan found that eating ice cream for breakfast may be good for the brain as the cold treat wakes the brain up and increases alertness, Newsweek reported. However, due to the high fat and sugar content, it's best not to make this a daily practice.
See Also:
Most Important Meal Of The Day? This Doctor Believes It's Just Fine To Skip Breakfast
Quick And Healthy Breakfast Ideas: 10 Ways To Energize Your Mornings
Published by Medicaldaily.com