National Therapeutic Recreation Week: Everything You Need To Know About The Field Of Healing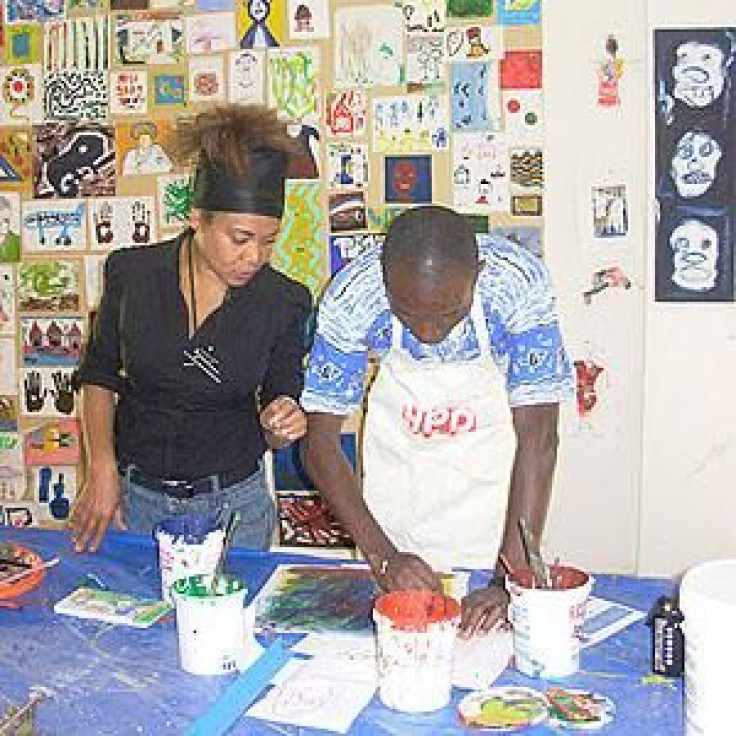 National Therapeutic Recreation Week has been celebrated during the second week of July every year since 1984. Established by the National Therapeutic Recreation Society, the week is intended to raise awareness of therapeutic recreation programs and services that could improve the health and well-being of individuals with physical, mental, and emotional disabilities.
Recreational therapy, as it is often called, refers to the use of recreation and other activities prescribed as treatment interventions provided by professionals who are trained and certified. Healing interventions within the realm of recreation might include adapted sports, expressive arts, family intervention, progressive muscle relaxation, horticulture, or a therapeutic outing designed for reintegration into a community.
Within a clinical facility such as a hospitals, substance abuse programs, skilled nursing facilities, psychiatric facilities, and rehabilitation centers, a recreational therapist might conduct individualized assessments, respond to physician orders for assessment and treatment, and provide individual and group-based interventions to advance the health goals of their patients. In a typical day, recreational therapists will also document any interventions provided, note patient progress, and help to develop a discharge plan with aftercare for patients on their caseload. Because reintegration is a primary goal, recreational therapists often must address the issue of limited knowledge of opportunities and transportation resources. Frequently, they help their clients to develop support groups, advocacy programs, and social networking strategies.
Recreational therapists may also work in schools with special needs students. In particular, creative arts therapists use creative work for healing. They often help students or patients to create art as a way to address mental, emotional, developmental, and behavioral disorders.
"I often with work with children with physical, cognitive disabilities. Some of the children are very restricted in their movement, but they will use all their efforts to slowly create something that they can make their own," said Sarah Valeri, LCAT, ATR-BC. "It's inspiring to see the effort that they put into controlling their bodies to complete their idea. Art is a universal healer. Art is used for community bonding, social activism, mental health and youth development, grieving, celebrating a life well spent."
Along with being trained to provide services and individual assessments, recreational and art therapists have attained competency in the following areas: anatomy and physiology, kinesiology or biomechanics, human growth and development, psychology, cognitive or educational psychology, abnormal psychology, and disabling conditions. Many also have been trained in counseling, pharmacology, health care organization and delivery, and legal aspects of health care.
Does therapeutic recreation help people with disabilities? Two recent studies demonstrate its effectiveness.
Stress and Health
In a study conducted at Meadville Medical Center in Pennsylvania, researchers hypothesized that recreational music making (RMM) could be a unique stress amelioration strategy for treating patients with stress-related cardiovascular disease. Psychosocial stress profoundly impacts long-term cardiovascular health through adverse effects on sympathetic nervous system activity, endothelial dysfunction, and atherosclerotic development. For participants with a history of ischemic heart disease, a disease characterized by reduced blood supply to the heart, which is the most common cause of death in most western countries, group music-based activities might offer great therapeutic potential.
Because human stress and relaxation responses may be controlled by different molecular pathways, the participants were subjected to an acute time-limited stressor after which they engaged either in RMM or quiet reading for one hour. Blood tests for each participant were assessed at baseline, following stress, and after the relaxation session. Examination of these tests helped the researchers to identify 16 molecular pathways differentially regulated during stress that function in immune response, cell mobility, and transcription. During relaxation, two pathways showed a significant change in expression in the control group, while 12 pathways governing immune function and gene expression were modulated among RMM participants.
Based on their evidence, the researchers concluded that relaxation through active engagement in recreational music making may be more effective than quiet reading at altering gene expression and thus more clinically useful for stress amelioration in patients with a history of ischemic heart disease.
Another study explored a horticultural recreation intervention among patients with mid- to late-stage Huntington's disease.

Geriatrics
The elderly are increasingly the focus in studies of therapeutic recreation. Conducted by researchers in London, one study explored the effect on Huntington's patients who engaged in activities devised by a horticulturist working with an occupational therapist, physiotherapist, occupational therapy art technician, computer room, recreation, and leisure staff. The clients' interest in gardening was sustained by a program of indoor growing and using plant products in creative activities, computing, and group projects. Strongly supported by the nursing staff, the program was rated by and given feedback from the clients, team members, and unit staff who decided its effectiveness.
They found the inexpensive program enabled creativity and self-expression, stimulated social contact, and helped with all of the therapeutic goals of the clients. In addition, it was practical and enhanced the environment while engaging all of the staff.
Sources: Bittman B, Croft DT, Brinker J, van Laar R, Vernalis MN, Ellsworth DL. Recreational Music-Making alters gene expression pathways in patients with coronary heart disease. Medical Science Monitor. 2013.
Spring JA, Baker M, Dauya L, et al. Gardening with Huntington's disease clients--creating a programme of winter activities. Disability Rehabilitation. 2011.
Published by Medicaldaily.com