National Women's Health Week 2014: Why Women Should Take Care Of Themselves And The Services That Are Available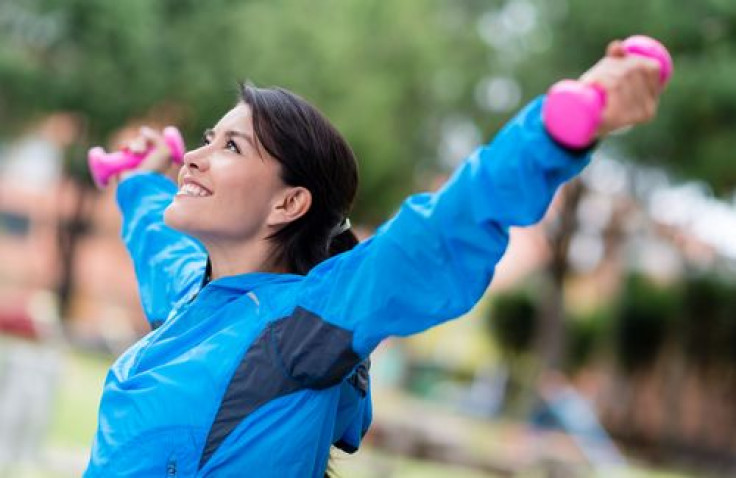 National Women's Health week began this Sunday with celebrating our moms on Mother's Day. Now, in an effort to encourage healthy living for all of the special women in our lives, the Department of Health and Human Services wants women to take steps to living healthier and happier lives.
"We know that women are often the ones who make sure everyone — everyone else, that is — in our families are cared for. But too often, we put our own health last," said HHS Secretary Kathleen Sebelius in a press release.
She also continued to say that when women take care of themselves first, this will lead to them taking care of their families better. Eating right, exercising, and taking other steps to continually improve health is an everyday and constant effort that should be made.
Sebelius also wants women to know that there are now more efforts by the government to help foster these healthy lifestyles. "Thanks to the Affordable Care Act, it is a new day for women's health by making it easier for women to take control of their own health," she said. "For many women, preventive services like mammograms, birth control, smoking cessation services, and annual well-woman visits are now available without any out-of-pocket costs." She continued by saying that the Affordable Care Act requires most insurers to cover maternity benefits as part of the package of essential health benefits.
President Obama established this national week. "I encourage all Americans to celebrate the progress we have made in protecting women's health and to promote awareness, prevention, and educational activities that improve the health of all women," he said in a White House statement last week.
In honor of this week, women all over the country are sharing stories, organizing discussion groups, and making efforts to support their overall health. There are a few ways that you can participate, too:
1. Organize your own discussion group
2. Read an empowering book
3. Exercise with friends
4. Take some alone time
5. Spread the word through social media platforms encouraging all women to participate
6. Remember that this week is only the beginning of gaining control of your health; consistency is key.
Not only is physical wellness important but mental and emotional, too. If you're ever not feeling like yourself, or are exceptionally blue, there are outlets that can help. Contact the Office on Women's Health for more information.
Published by Medicaldaily.com