Natural Antioxidant From Kiwi Fruit, Breast Milk, May Prevent Liver Disease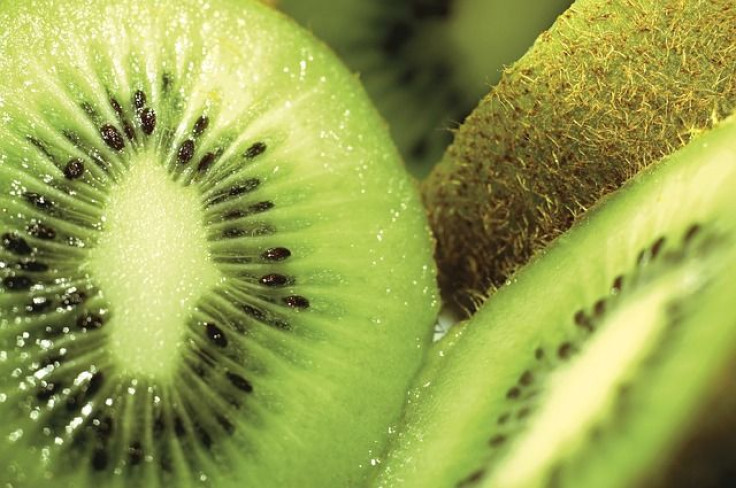 A new study published in the Journal of the Federation of American Societies for Experimental Biology has revealed a natural way that could protect against nonalcoholic fatty liver disease (NAFLD).
A common antioxidant called pyrroloquinoline quinone, or PQQ, that is found in soil and many foods, including kiwi, as well as human breast milk, was found to protect mice against the liver disease. When given to obese mouse mothers during pregnancy and lactation, PQQ protected their offspring from developing symptoms of liver fat and also prevented damage that could lead to developing the liver disease in early adulthood, according to Medical Xpress.
Read: 6 Early Signs of Liver Damage: Symptoms To Know
Researchers fed mice a high fat, Western-style diet before the animals gave birth, which resulted in their offspring having a higher chance of getting NAFLD, Medical Xpress reported. Over 20 weeks, the scientists gave both experimental groups PQQ in their drinking water.
"We know that infants born to mothers with obesity have a greater chance of developing NAFLD over their lifetime, and in fact one-third of obese children under 18 may have undiagnosed fatty liver disease that, when discovered, is more likely to be advanced at the time of diagnosis," said the study's lead author Karen Jonscher, PhD, according to Medical XPress.
"The goal of our study, which we carried out using a mouse model of obese pregnancy, was to determine whether a novel antioxidant given to mothers during pregnancy and breastfeeding could prevent the development of NAFLD in the offspring," she explained.
Read: 5 Foods That Are Good For Your Liver; From Garlic To Grapefruit
NAFLD causes the liver to swell and often has no symptoms. According to The American Liver Foundation, it may even lead to liver cancer or liver failure. The disease currently affects up to 25 percent of people in the US.
Source: Jonscher KR, Stewart MS, Alfonso-Garcia A, DeFelice BC, Wang XX, et al. Journal of the Federation of American Societies for Experimental Biology. 2017.
See Also:
Liver Disease: 5 Things National Liver Awareness Month Taught Us
Preventing Vision Loss With A Healthy Diet; The Foods You Should Eat
Published by Medicaldaily.com