Natural Resources Defense Council Releases 23rd Annual Beach Water Quality Report: Top 4 Cleanest Beaches On The East Coast [VIDEO]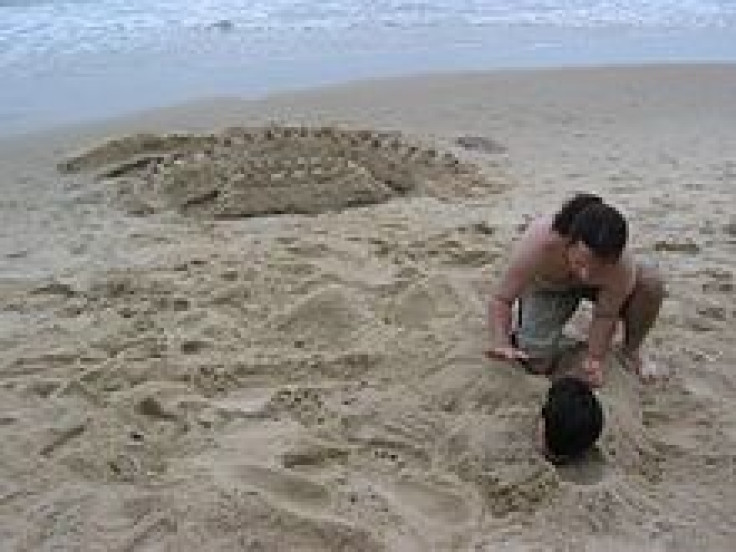 Now that summer has officially kicked off, beachgoers around the United States have started the mass exodus from cities to the coastal shores. But before you pack up the sunscreen and beach towels, you may want to take a look at the National Resources Defense Council's (NRDC) 23rd Annual Beach Water Quality Report to make sure you and your family enjoy the cleanest beach your area has to offer.
This year's report, titled "Testing the Waters: A Guide to Water Quality at Vacation Beaches" shows just how much of a role beach contamination such as bacteria, viruses, and other pathogens can play on your health. Last year's report pointed to storm water pollution, untreated sewage spills, and overflow as the main areas of concern.
"Sewage and contaminated runoff in the water can spoil a family vacation real fast, turning a day of lounging at the beach into a day at the doctor's office with a sick child," said NRDC senior attorney Jon Devine.
Working with the U.S Environmental Protection Agency, the NRDC analyzed water quality and swimming advisories for 3,000 different U.S. beaches along the shores of the Atlantic and Pacific Oceans, the Great Lakes, and the Gulf of Mexico. The comprehensive report also rated 200 of the country's popular beaches.
The NRDC also offered tips for avoiding the risk of becoming ill as a result of contaminated beach water exposure. Helpful suggestions include staying away from beaches with nearby discharge pipes, avoid beach water after a significant downpour of rain, refrain from entering the water with an exposed wound or abrasion, and when possible, swim with your head above water.
Top Four Cleanest Beaches on the East Coast:
1. Ocean City Beach 6; Ocean City, Md. - 5 out of 5 stars
2. Wallis Sands Beach; Rockingham County, N.H. - 5 out of 5 stars
3. Gulf State Park- Pavilion; Gulf Shores, Ala. - 5 out of 5 stars
4. Dewey Beach- Dagsworthy; Dewey Beach, Del. - 5 out of 5 stars
Published by Medicaldaily.com