Navajo Nation Imposes 2% Tax On Junk Food To Fight Diabetes: Will States Follow?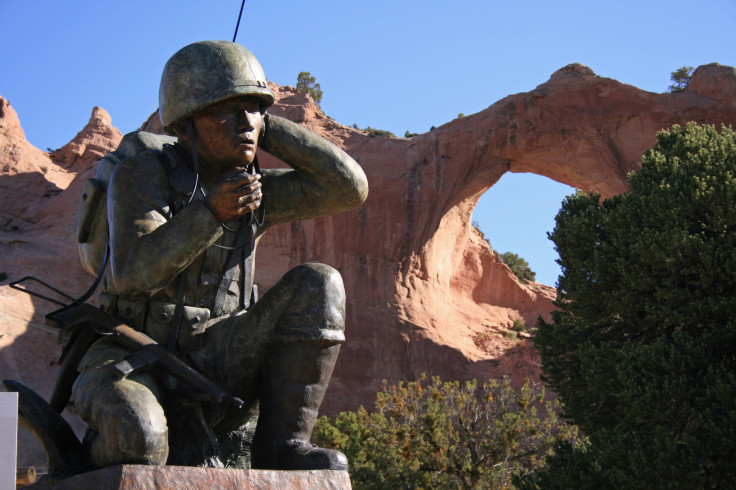 Next month the Navajo Nation will begin to impose a sales tax on junk food. President Ben Shelly signed the Healthy Dine Nation Act of 2014, mandating a two percent tax on gross receipts for all "minimal-to-no-nutritional value food items" sold. The act, which expires in 2020, trails a spring 2014 amendment to the Navajo Nation Code, which removed a five percent sales tax on fresh fruits and vegetables.
Both regulations are intended to help the Navajo people overcome diabetes. According to the Navajo Area Indian Health Service, 25,000 Navajos have been diagnosed with diabetes, while another 75,000 are pre-diabetic.
"Diabetes is an enemy that we will conquer by fighting this war together," Shelly stated in November while signing the law. Revenues generated by the tax will be devoted to community wellness, including developing vegetable gardens and greenhouses, establishing farming projects and farmers markets, procuring exercise equipment, and starting health classes.
Soda, Fried Foods, Chips, Sweets
The Navajo Nation, which covers over 27,000 square miles, extends into the states of Utah, Arizona, and New Mexico. The total area of Diné Bikéyah, or Navajoland, is larger than 10 of the 50 states in the union and its population surpasses 250,000. The discovery of oil on Navajoland in the early 1920s prompted the establishment of a tribal government in 1923. Today, the Navajo Nation Council Chambers, which hosts 88 council delegates representing 110 Navajo Nation chapters, is the largest of American Indian governments. This progressive law, a first in the United States, swells the council's reputation.
As defined by the new law, "minimal-to-no nutritional value food" includes "sweetened beverages and prepackaged and non-prepackaged snacks stripped of essential nutrients and high in salt, saturated fat, and sugar," including soda, sugar-added fruit juices, potato chips, crisps, pita chips, candy, frozen desserts, pastries, pudding, fried goods.
Cited within the new law are relevant health statistics, including a recent report that 31 percent of Navajo pregnancies were complicated due to overweight or obesity. In addition, the Centers for Disease Control and Prevention found a statistically significant increase in the prevalence of type 2 diabetes among children and teens. Each year, more than 13,000 young people are diagnosed with type 1 diabetes, while an increasing number are diagnosed as type 2.
"Eating well is what will sustain and empower us for the generations to come," said Denisa Livingston, a member of the Dine Community Advocacy Alliance. She added that food is not only a material pleasure, but nourishment for the body, mind, and spirit.
Published by Medicaldaily.com