Navy Football Player In Coma: Will McKamey Suffers TBI During Practice Game, Remains In Coma Post-Surgery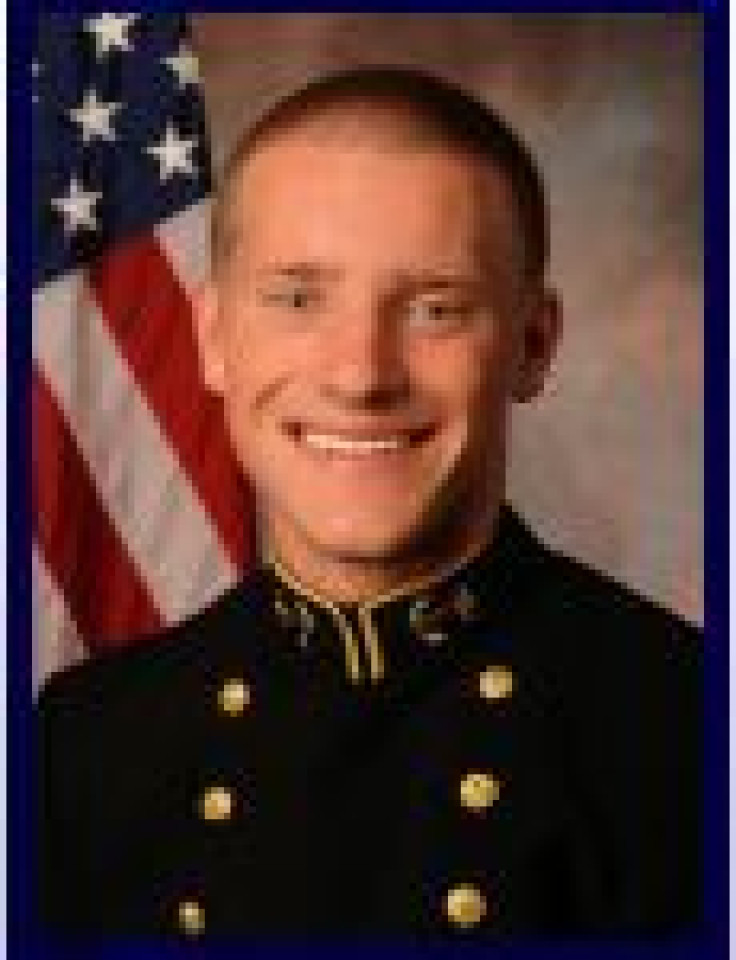 U.S. Naval Academy slotback Will McKamey collapsed during practice Saturday and was flown via Medevac to the University of Maryland Shock Trauma Center in Baltimore. There, he underwent surgery to remove a brain clot, fell into a coma, and now, according to an ABC affiliate station, his condition remains unchanged, and he is breathing on his own. The 5-foot-9, 170-pound McKamey, who is a member of the Third Company at the Naval Academy, has previously collapsed on the field due to brain injury requiring hospitalization.
Posting to Facebook, his mother said of his condition after surgery on Saturday, "As of now Will is showing very little response. In the past several hours since surgery we are seeing some very small improvements and reactions to light etc. We are hanging on to every small thing."
In 2012, while playing a high school game for Grace Christian Academy in Tennessee, McKamey collapsed and remained in intensive care in a Chattanooga hospital for a few days before recovering. During that incident, he did not require surgery. During his high school career, McKamey was twice named an All-State selection and as a senior earned the title of Mr. Football for the state of Tennessee.
"The entire Naval Academy family is shaken by this turn of events and we are providing all the support we can to Will and his family," the Academy said in a prepared statement over the weekend. Usually caused by a bump, blow or jolt to the head, traumatic brain injuries (TBI) contribute to a substantial number of deaths and cases of permanent disability each year, according to the Centers for Disease Control and Prevention. Doctors rate the severity of a TBI as "mild" when only a brief change in mental status is involved — momentary unconsciousness, say — and as "severe" when an extended period of unconsciousness or amnesia occurs after the injury. Health authorities estimated 2.5 million TBIs, either as an isolated injury or along with other injuries, during 2010 alone.
Survivors of TBI were found to be three times more vulnerable to premature death than the general population, according to a recent study published in JAMA Psychiatry. In most cases, the cause of early death was some form of fatal injury, such as car accidents or falls, and suicide. "This new finding offers important insight into the longer-term impact of TBIs on the brain and their effect on survival later in life," commented Dr. John Williams, head of neuroscience and mental health at the Wellcome Trust, in a press release related to the study. Even less severe brain injuries showed an impact on mortality, with concussion survivors found to be twice as likely to die prematurely.
Published by Medicaldaily.com