Nearly 23,000 Pounds Of Ground Beef Recalled Over Feared E. Coli Contamination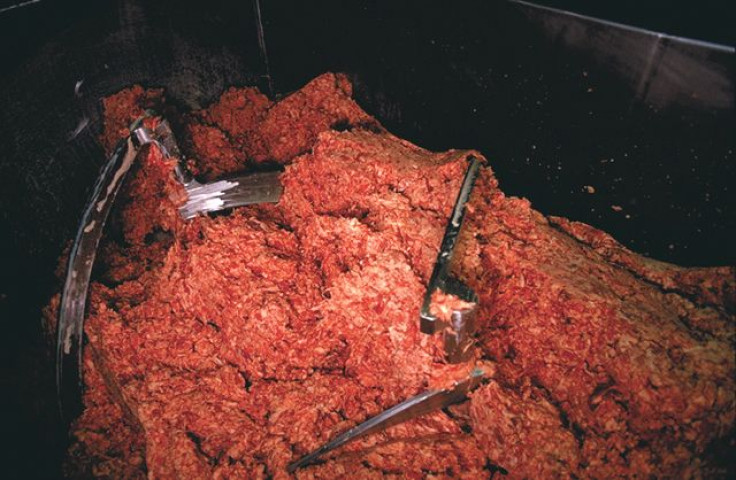 National Beef Packing Co. of Liberal, Kan. has announced the recall of 22,737 lbs., or over 11 tons, of ground beef Wednesday. The manufacturers fear three different packages could be contaminated with E. Coli.
The United States Food Safety and Inspection Service (FSIS) performed a routine checkup of the product when they confirmed a positive result for E. Coli O157:H7, a strain of bacteria most recently found in infected spinach in December 2012.
The following chubs — 10 lb. clear containers of ground beef — contained the infection:
-10 lb. packages of "National Beef" 80/20 Coarse Ground Chuck, package code "0481."
-10 lb. packages of "National Beef" 81/19 Coarse Ground Beef, package code "0421."
-10 lb. packages of "National Beef" 80/20 Fine Ground Chuck, package code "0484."
The FSIS classified the E. Coli as "Class I," meaning consumption of the ground beef risks serious health hazards or death.
All packages were produced on May 25, 2013 and have a "Use By/Sell By" date of June 14, 2013. Consumers with questions should contact the company at (877) 857-4143 for details about the recall and their return and reimbursement policy.
Many experts warn consumers of ground beef to properly wash their hands and all cooking surfaces before preparing the beef. As opposed to cuts of meat, where the heat during cooking can kill surface bacteria, ground beef can have bacteria living all throughout the inside as well. Unless ground beef is cooked all the way through and proper cleanliness is observed, risks for bacterial infections can pose serious threats.
Published by Medicaldaily.com