Nearly A Third Of Families Of Children With Cancer Struggle With Securing Basic Needs, Like Food And Housing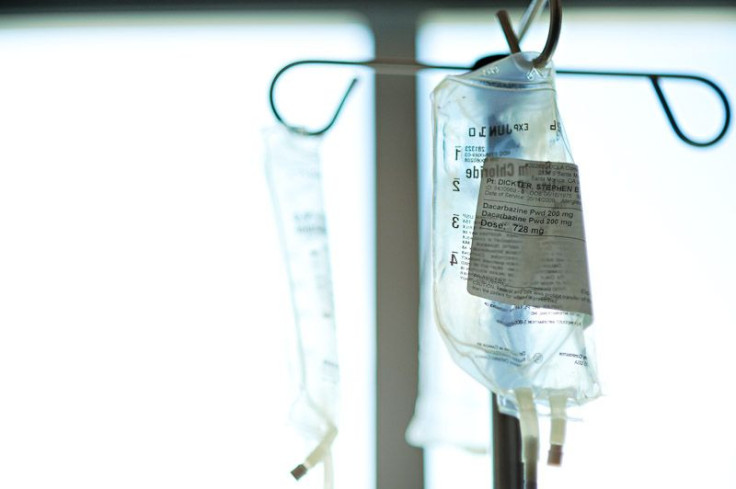 For many families of children with cancer, economic hardship appears to be a grim reality, according to a new study published in Pediatric Blood & Cancer.
Surveying 99 families of children recently diagnosed with cancer and receiving chemotherapy at the Dana-Farber/Boston Children's Cancer and Blood Disorders Center in Massachusetts, the authors found that 20 percent of them reported a low income — defined as earning less than 200 percent of the federal poverty threshold — and experiencing at least one form of material hardship. These hardships were defined as struggling to secure food and housing for their families, as well as being unable to reliably pay their energy bills.
When they touched base with these families six months later (93 of the 99 original families were willing to be interviewed again), the number had jumped up to 29 percent, and 25 percent had lost more than 40 percent of their annual household income, largely thanks to work disruptions caused by their child's treatment. This happened despite the fact that the high-quality treatment center offers families psychosocial support and financial consulting services.
"What it says is that even at a well-resourced, large referral center, about a third of families are reporting food, housing or energy insecurity six months into treatment," said lead author Dr. Kira Bona, a pediatric oncologist at Dana-Farber/Boston Children's, in a statement . "If anything, the numbers in our study are an underestimate of what might be seen at less well-resourced institutions, which was somewhat surprising to us."
In particular, 15 percent of families in the follow-up survey reported quitting or losing their jobs in the past six months; 37 percent took a leave of absence or cut back on their hours; and of the latter group, only 34 percent actually received any pay during their leave. More than half of the families (54 percent) reported missing at least some amount of work due to their child's illness.
In 2015 , the federal poverty level for a family of four is defined as earning less than $24,250 annually.
These poor living conditions can in turn make it harder to families to consistently adhere to a treatment schedule and may drastically harm their children's chances of remission. Though the authors concede that there's little that medical professionals can do to improve these families' financial situation, they hope that by also focusing on material hardships, they and others can find some productive solutions to help these families.
"If household material hardship is linked to poorer outcomes in pediatric oncology, just like income is, then we can design interventions to fix food, housing and energy insecurity," Bona said. "It's not clear what you do about income in a clinical setting."
Source: Bona K, London W, Guo D, et al. Trajectory of material hardship and income poverty in families of children undergoing chemotherapy: A prospective cohort study. Pediatric Blood & Cancer. 2015.
Published by Medicaldaily.com