Nebraska Ebola patient showing more progress : hospital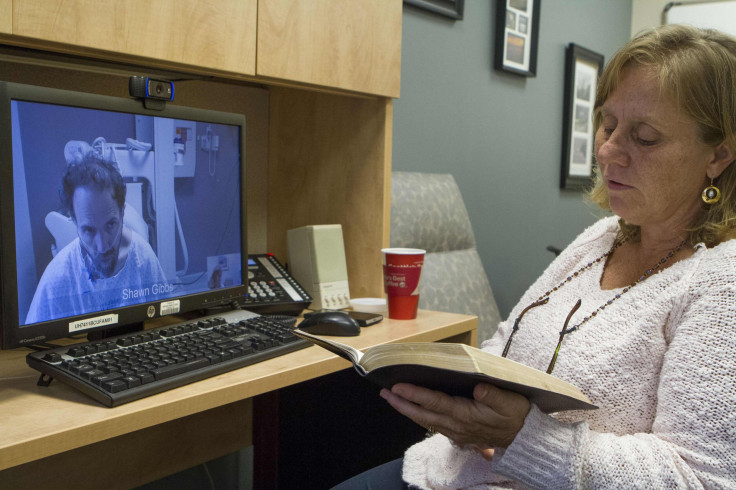 (Reuters) - A U.S. doctor infected with the Ebola virus in West Africa has continued to show progress at the Nebraska Medical Center where he was taken last week, the hospital said on Wednesday.
Dr. Rick Sacra, 51, who was working as a medical missionary at a hospital in Liberia when he contracted Ebola, has been reported to have made progress for several days since his arrival at the Omaha hospital on Friday.
Sacra is being cared for in a special isolation unit designed to treat patients with highly infectious diseases and has been communicating with family through a video link.
"Dr. Sacra's lab values continue to move in the right direction and doctors treating him in the Biocontainment Unit at The Nebraska Medical Center are pleased with the way things are trending," the hospital said in a statement.
Sacra's wife, Debbie Sacra, is expected to speak to reporters Thursday afternoon along with doctors caring for him. Sacra, who is from Massachusetts, was working in West Africa on behalf of the North Carolina-based Christian group SIM USA.
The virus kills about half of those who contract it. The outbreak has killed at least 2,296 people out of 4,293 cases in five West African countries, the World Health Organization said on Tuesday.
Sacra is one of four Ebola patients transported to the United States for treatment. Doctors have said they are using an unidentified experimental research drug to treat him.
Three patients have been treated for Ebola at Emory University Hospital in Atlanta, which has an isolation unit like one at the Omaha hospital.
An American doctor was admitted to Emory on Tuesday after being infected with Ebola in Sierra Leone. That doctor has not been identified and the hospital said on Wednesday it had no update on his condition.
The two other patients that had been at Emory, U.S. missionaries Nancy Writebol and Dr. Kent Brantly, recovered and were released in August.
An experimental drug, ZMapp, was given to Writebol and Brantly. No more doses of ZMapp are available, and doctors have said it is not clear whether it helped their recovery.
(Reporting by David Bailey in Minneapolis and Colleen Jenkins in Winston-Salem, North Carolina)
Published by Medicaldaily.com