Necrophilia Nurse: Man Sentenced To 2 Years Jail After He Had Sex With A Corpse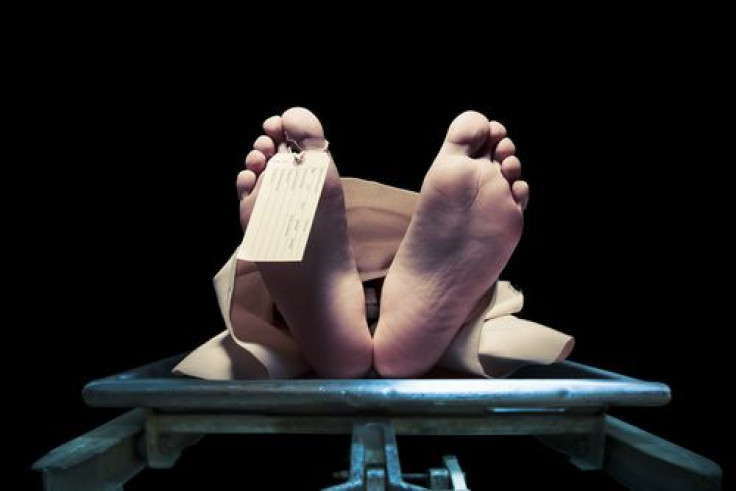 People have all sorts of fetishes, and one caused a male nurse from California to not only lose his job, but to earn some jail time, too. The employee of Sherman Oaks Hospital was sentenced to two years' jail time along with 180 days of that two-year sentence under a supervised release. This is after having sex with a corpse, according to the Los Angeles district attorney's office, the Los Angeles Times reported.
The man, Alejandro Razo, 62, of Reseda, Calif., is also required to attend weekly counseling sessions and sex offender meetings. He was found having sex with the body of an 82-year-old woman, who had died of natural causes. Razo had been a nurse for more than 20 years at many different facilities, but this is the first time he was accused and convicted of any crime of the sort.
He was found guilty June 26 of having sex with the corpse, the prosecutors said. He was alone with the body in January 2013 and was supposed to prepare the body for the mortuary. Another nurse allegedly walked into the room to find Razo with his pants down as he had sex with the corpse. He was then arrested on charges of state health and safety code violations. Prosecutors used DNA evidence to finally convict him.
Razo's fetish is known as necrophilia — when someone has a sexual attraction to a corpse. According to the fifth edition of the Diagnostic and Statistical Manual of Mental Disorders (DSM-IV-TR), the official criteria for a proper diagnosis has to be when the incidents are recurrent. Court documents do not specify if Razo had previous incidents with other corpses.
Necrophilia is wide in its definition and can extend to staring at a corpse and getting sexually aroused. According to Dr. Katherine Ramsland, " for some people, that's what love is. For others, death and corpse violation just excite them," she writes in Psychology Today. "Those who never touch the dead but find sexual gratification merely from looking at them are labeled 'platonic necrophilisists.' Some necrophiles are interested in only a particular part, including just the bones."
Some professionals believe that a trigger for this might be a low self-esteem or a fear of rejection, which turns into desire. Information on Razo's mental state-of-being has not been reported.
Published by Medicaldaily.com