Necrophilia-Obsessed Morgue Assistant, Kenneth Douglas, Admitted To Sexually Abusing Up To 100 Corpses Over 16-Year Career [VIDEO]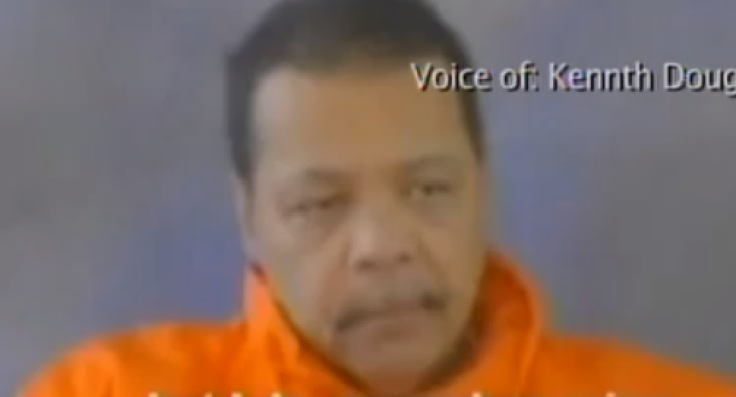 In 1982, coroners found semen in the body of murder victim, Karen Range. With the killer denying ever raping Range, the semen's owner remained a mystery for nearly 30 years. Eventually, the semen was identified as belonging to Kenneth Douglas, an assistant working in an Ohio morgue. In a gruesome unfolding of events, it was revealed that Range was only one of at least 100 corpses sexually abused by Douglas in the 16 years he worked at the Hamilton County morgue.
The onset of modern technology allowed investigators to identify the origin of sperm found in the 1982 murder victim. Upon learning the identity of Range's abuser, the 19-year-old victim's family sued Douglas. Two more sexually abused corpses were subsequently linked to 60-year-old Douglas, but it wasn't until his recent disposition that the former morgue assistant admitted to having sex with "up to 100 bodies," WCOP reported. According to Douglas, he would "just get on top of them and pull my pants down," after he had imbibed crack or alcohol before going to work. "If I hadn't had anything to drink when I went to work, it wouldn't happen," Douglas said.
The attorney for one of the victim's families, Al Gerhardstien, claimed that Hamilton County had plenty of notice that Douglas was committing such heinous acts, but instead chose to turn a blind eye. Despite it being apparent that for years Douglas had been abusing drugs or alcohol before or during work, Douglas' wife claims that she had even called the morgue supervisor, complaining that her husband was coming home from his job smelling of sex and alcohol. "He said, 'Whatever happens on county time and on county property is county business,'" Douglas' wife recalled the supervisors saying in reply to her concerns.
Currently, Douglas is only being tried for the sexual abuse of three corpses, of which his DNA has been linked to: 23-year-old Charlene Appling, who died in 1991 after being strangled during her sixth-month of pregnancy; 24-year-old April Hicks, who fell from a third-story window in 1991 and died of blunt force trauma; and Range, who was nearly decapitated by a door-to-door salesman in 1982, Gawker reported. Douglas admitted to having sex with these corpses and more while they were kept in storage awaiting autopsies.
Necrophilia is an erotic attraction to corpses, thought to be motivated by the attempt to gain possession of an unresisting or nonrejecting partner, according to Crime Library. Necrophiles are commonly diagnosed with having a personality disorder, but about 10 percent are described as being psychotic. The practice has been observed throughout history, with Egyptian men recorded as waiting until decomposition had set in before giving their wives to embalmers, to help dissuade the frowned upon practice, Stephen J. Hucker, a consultant psychiatrist wrote in Forensic Psychiatry. Due to the large amount of privacy surrounding the taboo practice, it is believed that necrophilia may be more prevalent than statistically shown.
Published by Medicaldaily.com