Need Fitness Motivation? Being Overweight May Send You To An Early Grave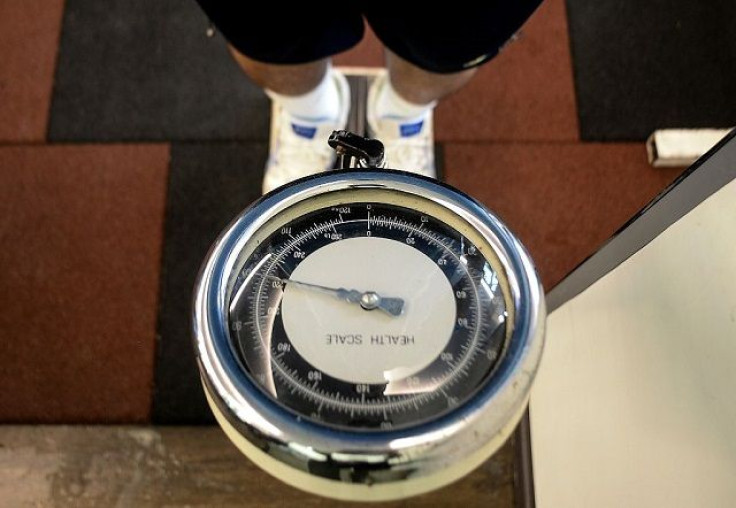 The ongoing debate over how much weight is bad for us has gotten another shot in the arm, thanks to a recently released and extensive report published in The Lancet this July. Unfortunately, it's not good news for those of us even a tiny bit overweight.
The researchers, members of the Global BMI Mortality Collaboration, gathered data from over 200 earlier studies conducted across four continents of 10 million people and reanalyzed it in one fell swoop. After excluding those who had ever smoked, reported other pre-existing chronic health problems, or had died less than five years after their initial participation, they still found a consistent link between an early death and a body mass index (BMI) either lower or higher than the normal range, which is between 18.5 to 25. Though women were more likely to fit this criteria, the risk of premature mortality was highest among men; it also rose the higher the BMI or the older someone was.
"Physicians should identify being overweight as posing a risk to health," said study co-author Dr. Jonathan Samet, director of the University of Southern California Institute for Global Health, in a statement released by the university. "Increasing the risk of dying is a powerful indicator of health. The new results on overweight should be strong motivation for people to return to a healthy weight."
The rate of excess deaths associated with BMI varied between continents. The researchers estimated that if every obese or overweight individual in North America was able to achieve a normal BMI, one in every 5 premature deaths would be prevented; in Europe, it would prevent one in every 7; but in New Zealand, it would only prevent one in every 20.
The results stand in sharp contrast to some earlier reviews of the link between BMI and mortality, most notably a 2013 study published in JAMA that found no clear danger for those considered mildly obese and even a lower risk of death for overweight people. By pooling the data together into one giant pile and then studying it, though, the current study avoided unseen biases that may have steered earlier studies wrong, the authors wrote.
An accompanying editorial in The Lancet notes that the authors' different approach isn't without its own limitations, however. Because the study had to exclude 60 percent of the population and 75 percent of the deaths reported to achieve its results, it's tough to say how applicable the findings are to the typical person, they wrote.
The reliance on BMI alone is also a problem, a limitation the study authors are well aware of. "The health risk associated with obesity is thought to be driven by abdominal fat," Samet explained. "BMI is an imperfect measure of fat in someone's belly. There are more gold standard ways to measure fat, but that can't be done for 10.6 billion people."
Regardless of how much weight it takes to place us in harm's way, though, it's still debatable whether we're even capable of doing anything about the problem right now. The authors of the editorial point out that we simply don't know how to help people consistently lose anything more than a few pounds for an extended period of time. And even if we did, the evidence that weight loss itself is tied to better health outcomes (rather than exercising more or eating healthier) is still mixed and incomplete.
While this latest comprehensive study adds a lot to our understanding of weight and health, it's not the last word on the subject.
Source: Global BMI Mortality Collaboration. Body-mass index and all-cause mortality: individual-participant-data meta-analysis of 239 prospective studies in four continents. The Lancet . 2016.
Published by Medicaldaily.com