Nelson Mandela In 'Serious But Stable' Condition, Breathing On His Own Despite Recurring Lung Infection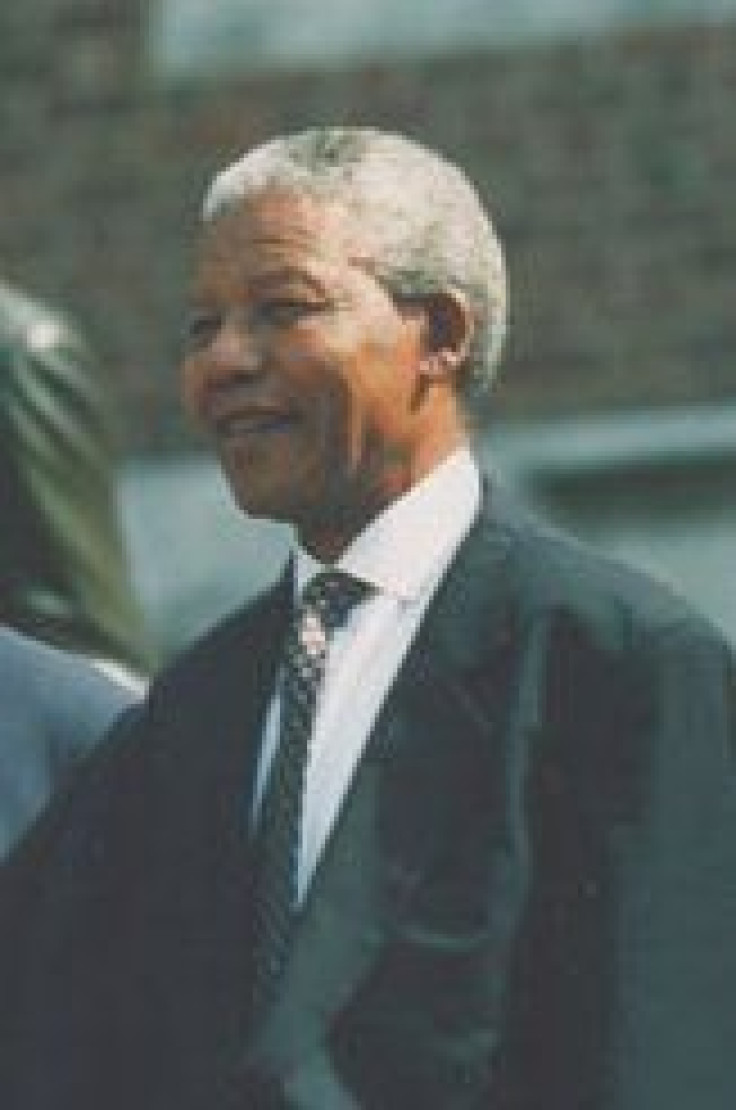 Former South African president Nelson Mandela was hospitalized around 1:30 a.m. Saturday with a recurring lung infection. The 94-year-old anti-apartheid leader is said to be in "serious but stable" condition.
"He's receiving the best possible care," said spokesman Mac Maharaj. "Everything is being done to ensure that he is comfortable and that he is getting better."
A statement from current South African President Jacob Zuma detailed Mandela's condition:
"During the past few days, former President Nelson Mandela has had a recurrence of lung infection. This morning at about 1:30 a.m. [7:30 p.m. Friday ET] his condition deteriorated and he was transferred to a Pretoria hospital. He remains in a serious but stable condition."
Mandela has a history of lung problems. He contracted tuberculosis in the 1980s while he was imprisoned for his resistance to apartheid - a system of institutional racial segregation and white supremacy that was enforced by the South African government. Tuberculosis is an infectious disease that usually affects the lungs. It can cause cough, unintentional weight loss, fatigue and fever, among other things.
In recent months, Mandela has been in and out of the hospital several times, causing many of those who have followed the inspirational leader's life and career to worry. He was just discharged from the hospital on April 6 after undergoing treatment for pneumonia and other complications.
"I think the concern, the anxiety shown by people throughout the world and South Africa is perfectly understandable," Maharaj said. "I think it is also true simultaneously that people have come to terms with his age. The most important thing is that we should realize that this is a life that we need to celebrate, even when he's with us. And we will celebrate it, even when he is not with us."
Mandela is considered a symbol of democracy in South Africa. He became the country's first black president in 1990 after serving 27 years in prison for his anti-apartheid views. While his perserverance and strength serve as an inspiration to people worldwide, he has been an especially significant figure in the fight for equal rights among black South Africans.
"He has taught us ... that we enhance our own humanity when we serve and make a difference to other people's lives," Maharaj said. "It's easy to serve oneself, own interests, but serving the interests of others, making their lives better changes the quality of all humanity."
Published by Medicaldaily.com