Nerve Stimulation Device Shown To Help Migraine Sufferers, Still Awaits Approval In The US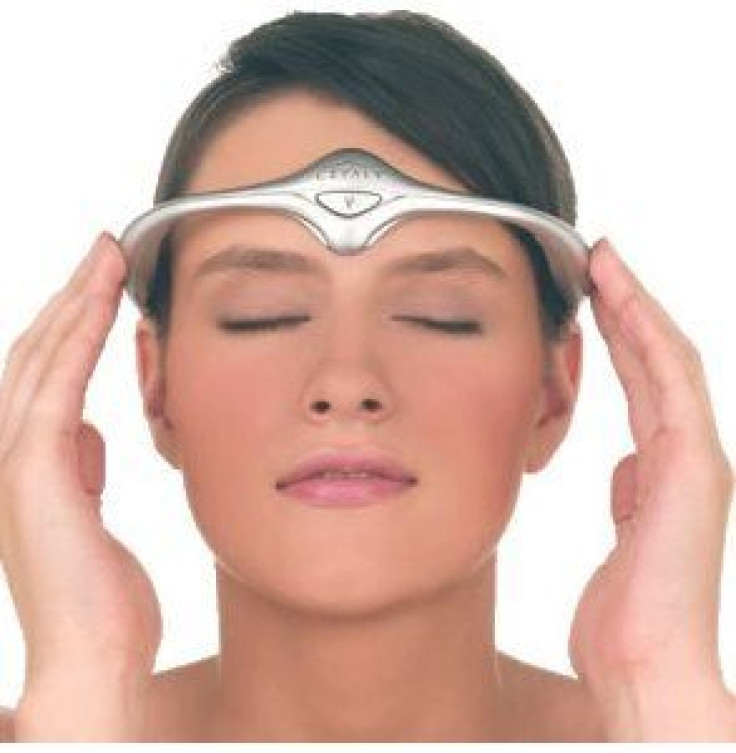 A recent report in journal Neurology showed that using the device for just 20 minutes a day was shown to decrease the chance of a migraine by 19% and a 25% decrease of days with migraines during the study period. The headband stimulates the trigeminal nerve in the head and works through the skin, without invasive treatment. The device is made by Cefaly, STX-Med. in Herstal, Belgium. The device was as effective as medications sypically used to treat migraines.
"As the first randomized trial of this device, this is the first real evidence that it works," lead investigator Jean Schoenen, MD, PhD, from Liège University, Belgium, commented to Medscape Medical News. "It is not a revolution but it is a worthwhile addition to the current armamentarium. It is an interesting treatment for some patients but not all. A major advantage is that, unlike most drug therapies, it does not have side effects."
The device is currently available, without a prescription, in Europe, South America and the Middle East and Canada. The device will be available in the US and China pending approval.
The study indicated that adherence to using the device consistently was only 60%, which is lower than what us usually seen using prophylactic drugs.
The research report mentioned that migraine pain is mediated through the trigeminal nerve and stimulation of the nerve may augment the frequency or intensity of migrant attacks.
The report concludes "New therapies are needed in migraine, and further studies of neurostimulation using innovative study designs are warranted to explore the optimum way to create an acceptable evidence base for widespread use of this potentially valuable treatment modality."
Maybe these encouraging results will spurn the US government into approving this much needed device, like Canada and the European Union have.
Published by Medicaldaily.com