Nestle Pushes Further Into Medicine With Planned Alzheimer's Test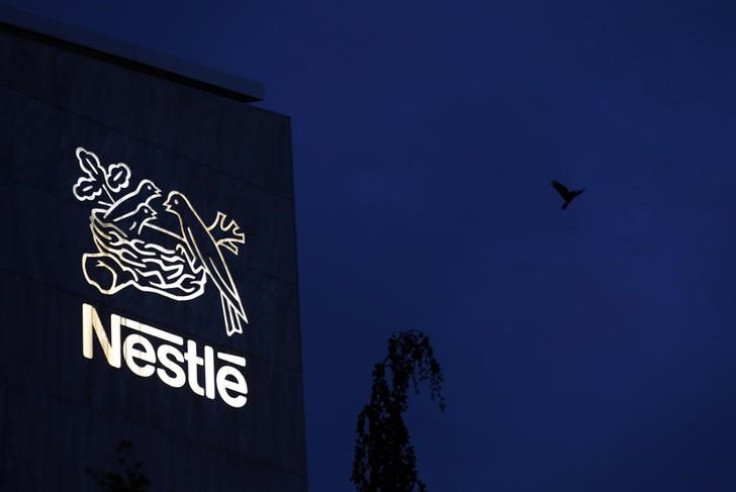 ZURICH (Reuters) - Food group Nestle has taken a further step into the medicine business by signing a research collaboration agreement with a Swiss biotech company to develop an Alzheimer's disease diagnostic test.
Nestle's second medical deal in a week underscores the commitment by the world's largest packaged food company to the faster-growing, more profitable medical field as sales of processed foods slow in many markets.
Swiss biotech firm AC Immune, which already has established ties with Roche in drug research, said on Wednesday it would develop a minimally invasive diagnostic assay for Tau with the Nestle Institute of Health Sciences. Financial terms were not disclosed.
Tau is a protein that causes tangles in the brain that are a hallmark of Alzheimer's.
The Swiss food maker said last week it had signed a separate deal to develop a new treatment for ulcerative colitis.
Over the last two years, Nestle has been investing in the market for healthcare products that have higher margins than the coffee, soups and sweets it is generally known for.
"Clearly, Nestle's got the size, clout and expertise to push in a particular direction," said Liberum analyst Robert Waldschmidt. "They have a real commitment to their health sciences business now."
Nestle's medical products, which include injectible skin wrinkle treatments, are currently a small part of its business, but Waldschmidt anticipates that they will eventually make up 10 percent of sales or more.
(Reporting by Brenna Hughes Neghaiwi and Ben Hirschler)
Published by Medicaldaily.com