Nevada Targeted By Federal Probe Into Allegations Of 'Patient Dumping'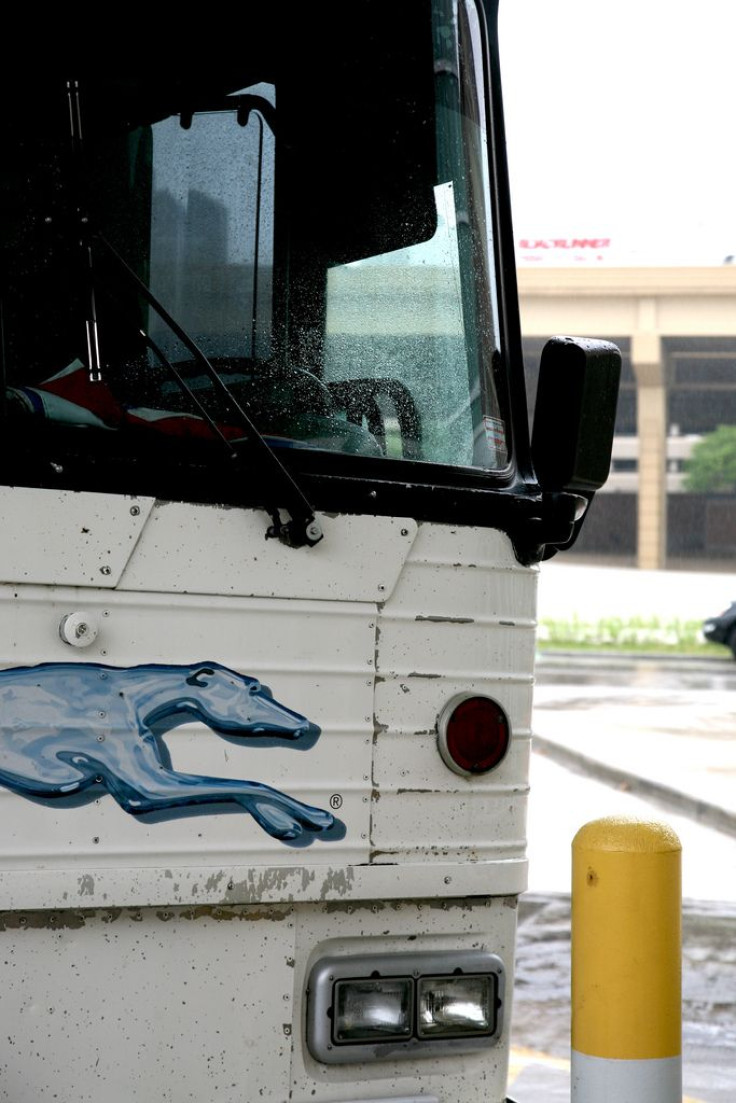 The Centers for Medicare and Medicaid is investigating accusations of "patient dumping" by a state psychiatric hospital in Nevada, the Associated Press reported on Saturday.
The U.S. agency overseeing government health programs Medicare and Medicaid sent a letter to the Rawson-Neal Psychiatric hospital, the largest state mental hospital in Nevada, threatening to withhold federal funding should questions go unanswered. Federal regulators noted "serious deficiciencies" with the Las Vegas-area mental hospital.
The agency initiated the investigation following media reports of a patient with schizophrenia and depression sent by bus to California, to a city where he had absolutely no contacts and no way of filling prescriptions for medication. California State Sen. Darrell Steinberg told media, "People with mental health disorders can recover with access to prevention, early intervention and treatment" — but referred to the Nevada hospital's discharge of the patient as "tantamount to abuse."
Steinberg said that Nevada and the hospital "must be held accountable by federal regulators."
Following the announcement, Nevada Gov. Brian Sandoval, R-Nev., said this week that his administration has launched three investigations, which so far have resulted in disciplinary and corrective measures, though he denied his state has engaged in "patient dumping."
"Let me be clear, improperly discharging one patient is one patient too many," Sandoval said, adding the investigations continue. "I take the concerns regarding Rawson-Neal Psychiatric Hospital very seriously. And it is not the policy of the state of Nevada to engage in 'patient dumping' as [has] been alleged."
Since mid-2008, Rawson-Neal Psychiatric Hospital in Las Vegas, the state's primary mental hospital, has exported more than 1,500 patients by Greyhound bus, sending at least one mentally ill person to every continental state in the U.S. — with one-third going to the "Golden State."
As hard times hit Nevada amidst the Great Recession, the state cut funding for mental health services and bused more patients across state lines, including more than 200 to Los Angeles County, approximately 70 to San Diego County, and 19 to Sacramento. The number of inpatient out-busing grew by 66 percent from 2009 to 2012, according to a media review of bus receipts kept by the state's mental health division.
Last year, the hospital expunged about one patient per day, busing nearly 400 mentally ill people to 176 cities and 45 states across the country. But the cost-saving strategy drew criticism when one of the state's former inpatients presented as suicidal and confused at a homeless shelter in Sacramento. Mental health professionals there say the hospital sent James Flavy Coy Brown, 48, diagnosed with schizophrenia and a variety of mood disorders, on a sojourn to a random destination. Out of medication after the 15-hour bus ride and lacking identification or access to his Social Security income, he wandered into the emergency room at University of California Davis Medical Center, where he stayed for three days until social workers secured temporary housing.
While Nevada admits mistakes were made, officials refuse to apologize for the busing policy. People who have traveled to Las Vegas, an international destination, have the right to return home if they desire, the state's health officer, Dr. Tracey Green, told legislators at a hearing last month. She and other officials said most of the patients they discharge to Greyhound are mentally stable with familial connections — and that treatment programs are waiting for them in other states.
However, Brown was effectively sent away with a note: "Discharge to Greyhound bus station by taxi with 3 day supply of medication... Follow up with medical doctor in California." The hospital instructed the indigent and mentally ill man to 'call 911" upon his arrival in Sacramento.
Though health officials blundered Brown's case, an internal investigation found no pattern of misconduct, Nevada Health and Human Services Director Michael Wilden said at the hearing. Yet, at least two other patients from Nevada arrived by bus in Sacramento last year "without a plan, without a relative," said Jo Robinson, director of Sacramento's behavioral health services department.
"We're fine with taking people if they call and we make arrangements and make sure that everything is OK for the individual," Robinson told the Sacramento Bee. "But a bus ticket with no contact, no clinic receptor, anything — it's really not appropriate."
A spokesman for Greyhound said the company has had a contract since mid-2009 with Southern Nevada Adult Mental Health Services, which did not respond to repeated requests from the Sacramento Bee and other media outlets for comment.
Published by Medicaldaily.com