New Incentives Needed To Develop Antibiotics To Fight Superbugs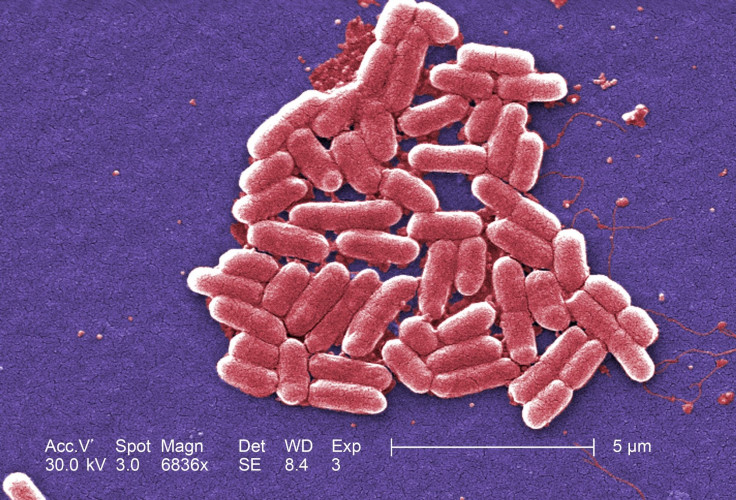 NEW YORK (Reuters) - Drugmakers are renewing efforts to develop medicines to fight emerging antibiotic-resistant bacteria, but creating new classes of drugs on the scale needed is unlikely to happen without new financial incentives to make the effort worth the investment, companies and industry experts said.
American military researchers on Thursday announced the first U.S. case of a patient with an infection found to be resistant to the antibiotic colistin, the drug often held in reserve for when all else fails.
That put a spotlight on the urgent need for new medicines that can combat what health officials have called "nightmare bacteria."
Drugmakers on Friday acknowledged that in the absence of a new way of compensating them, it simply does not make economic sense to pour serious resources into work on new antibiotics.
"The return on investment based on the current commercial model is not really commensurate with the amount of effort you have to put into it," said David Payne, who heads GlaxoSmithKline PLC's antibiotics drug group.
Other pharmaceutical companies expressed a similar sentiment.
In January, some 80 drugmakers and diagnostics companies, including Pfizer Inc
, Merck & Co , Johnson & Johnson and Glaxo, signed a declaration calling for cooperation among governments and companies to create incentives to revitalize research and development of new antibiotics.
It proposed a new business model in which profit would not be linked to higher sales. For example, governments and health organizations could offer lump-sum rewards for development of a successful new antibiotic. A British government panel suggested this month that drug companies be offered up to $1.5 billion for successful development of a new antibiotic.
In the United States alone, antibiotic-resistant bacteria causes 2 million serious infections and 23,000 deaths annually, according to U.S. health officials.
Unrestrained overuse of current antibiotics by doctors and hospitals, often when they are not needed, and widespread antibiotic use in food livestock have contributed to the evolution of antibiotic-resistant bacteria.
But in recent years, major drugmakers have poured most of their research dollars into highly profitable medicines to fight cancer, rare diseases and hepatitis C. These drugs not only command high prices, they also are typically used far longer than antibiotics.
And the companies, which have come under intense criticism in recent months for continually raising prices on popular drugs, say it costs about as much to develop a new antibiotic as it does to bring to market new cancer drugs that can command more than $100,000 a year per patient.
"Drug companies can't make an economic case for investing in superbug drugs," said Erik Gordon, a professor at the University of Michigan's Ross School of Business.
Gordon said governments and foundations need to get more involved in research and funding to spearhead efforts to combat the problem.
To critics who argue that U.S. companies have enormous cash reserves that could be used to address a public health crisis, drugmakers say they have a fiduciary duty to shareholders to maximize profits.
ON THE R&D FRONT LINES
One reason companies are calling for alternative compensation is that aggressive sales and use of new antibiotics could help create ever more dangerous bacteria that develop resistance to the new medicines.
Glaxo and Merck are among the large pharmaceutical companies developing new antibiotics they hope can beat back resistant bugs, while Pfizer is working on vaccines aimed at reducing the need for their use.
Industry experts said small, lesser-known companies with promising approaches to tackling resistant superbugs included: Entasis Therapeutics, an AstraZeneca PLC spinoff, Tetraphase Pharmaceuticals Inc ; and Achaogen Inc .
"We believe plazomicin, our lead drug in late-stage development, has the potential to play an important role in treating this dreaded superbug," Achaogen Chief Executive Kenneth Hillan said.
Allan Coukell, an antibiotics expert at the Pew Charitable Trusts nonprofit research and policy organization, said what is needed is a wave of new drugs based on new chemistry or that work in new ways.
"Most of what's being developed are variations on drugs that we've had for decades," Coukell said.
Pew has outlined what its calls a scientific roadmap to create a body of work around new drug discovery that companies and academic researchers could draw upon to help jumpstart the process of finding new antibiotics.
Glaxo said its experimental antibiotic gepotidacin, in midstage testing, belongs to an entirely new class of antibacterials.
"Based on that, we're predicting it would work against infections that could be caused by bacteria that are resistant to available antibiotics," Payne said.
Other companies with late-stage studies underway for antibiotics include: Cempra Inc , whose drug was recently validated in a Japanese trial; Medicines Co ; and Paratek Pharmaceuticals Inc

. J&J is also putting money into battling antibiotic resistance.
"If there is a bright side, it is that the world policymakers and health leaders have focused on this issue like never before," Coukell said. "But we've got a long way to go."
(Reporting by Bill Berkrot, Caroline Humer and Ransdell Pierson in New York and Natalie Grover and Amrutha Penumundi in Bangaluru; Editing by Eric Effron and Will Dunham)
Published by Medicaldaily.com