New Bird Flu Virus Leads To First Human Death; H10N8 Strain More 'Virulent,' Able To Replicate Efficiently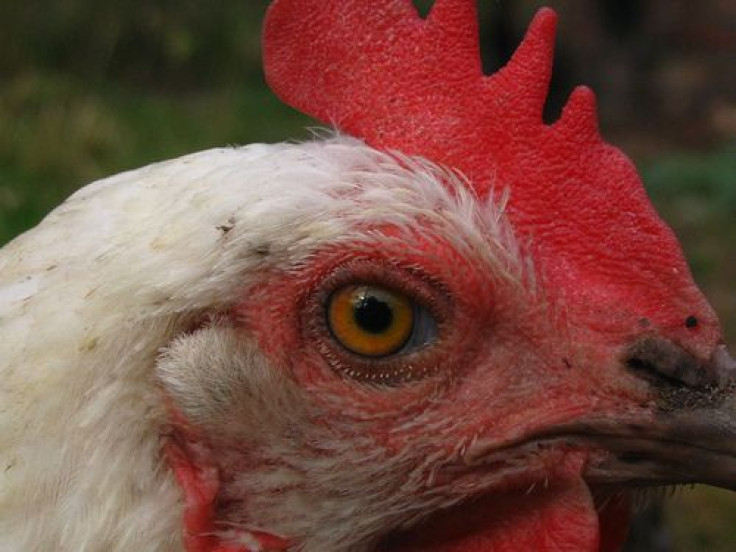 Scientists in China have now revealed the specific genetic makeup of a new bird flu virus strain that killed one woman last December, a new report shows. The H10N8 strain carries several genes that equip it for greater virulence and the ability to adapt to bodily resistance.
Various strains of avian flu have floated around China, and even North America, in recent months. While the cases have remained contained to individual victims, or at worst several dozen, researchers consistently express concern over the threat of pandemic — perhaps for good reason, too, as each strain's origin and particular virulence profile keeps experts uncertain whether they can contain it. The current strain of H10N8 (JX346) was found through tracheal swabs to contain six internal genes derived from avian H9N2 viruses currently awash in China.
"A genetic analysis of the H10N8 virus shows a virus that is distinct from previously reported H10N8 viruses having evolved some genetic characteristics that may allow it to replicate efficiently in humans," explained study author Dr. Yuelong Shu, from the Chinese Center for Disease Control and Prevention in Beijing, in a statement. "Notably, H9N2 virus provided the internal genes not only for the H10N8 virus, but also for H7N9 and H5N1 viruses."
All three strains have surfaced in recent months, most notably the H7N9 strain, which claimed the lives of 150 people. Only days before that, the first death was recorded in North America as a result of the H5N1 strain — a Canadian man who had recently vacationed in Beijing. It was last December, in fact, when the current H10N8 strain killed a 73-year-old woman in the city of Nanchang in Jiangxi Province, marking the first time that strain had resulted in human death. Now researchers believe they have the specific genetic makeup of the virus, which made it so lethal, killing the woman within nine days.
The virus carries a mutation in the PB2 gene, the team explains, which makes its more virulent and adaptable. It could also enable the virus to become more infectious to humans. Soon after contact with the virus, the woman began suffering multiple organ failure, all despite antibiotic and antiviral treatment.
"[The results suggested that] JX346 might originate from multiple reassortments between different avian influenza viruses," Shu said. "The H10 and H8 gene segments might have derived from different wild bird influenza viruses reassorted to give rise to a hypothetical H10N8 virus in wild birds, which infected poultry and then reassorted with H9N2 viruses in poultry to give rise to the novel reassortant JX346 (H10N8) virus."
Investigation into the woman's death showed she visited a poultry farm several days before showing symptoms, suggesting an incubating time of approximately four days. While the officials who collected samples from the farm where she had visited found no traces of the virus, researchers still expressed concern given the country's history with avian flu. The H10N8 strain was previously isolated from a water sample taken from China's Dongting Lake in 2007 and detected at a live poultry market in Guangdong province in 2012. But an N8 subtype infection in humans so far has never been reported.
Co-author Dr. Mingbin Liu warned the threat of pandemic isn't one to be taken lightly, as the second case of H10N8 was identified in the country a little more than a week ago. "This is of great concern," Liu said in the release, "because it reveals that the H10N8 virus has continued to circulate and may cause more human infections in future."
Source: Chen H, Yuan H, Gao R. Clinical and epidemiological characteristics of a fatal case of avian influenza A H10N8 virus infection: a descriptive study. The Lancet. 2014.
Published by Medicaldaily.com