New California Bill Requires Porn Actors To Wear Condoms; Faces Fierce Opposition From Adult Film Industry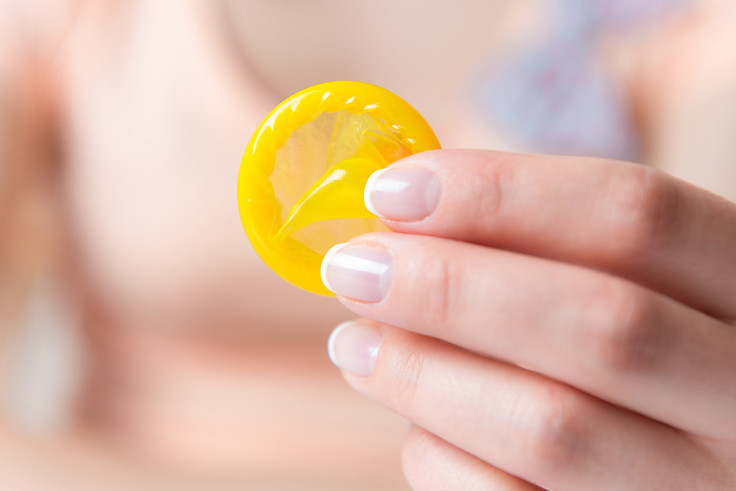 A new bill that would require porn actors to wear condoms in all adult films passed in the California state Assembly on Tuesday, following a 41-12 vote, and will advance to the Senate.
The bill was penned by Assemblyman Isadore Hall (D-Compton) and would also require porn actors to be tested for sexually transmitted diseases two weeks before shooting a film. "A minimum level of safety in the workplace should not be negotiated," Hall said at the Assembly.
However, the bill has garnered opposition from the adult film industry: "The real goal of this bill is to push adult production out of California by manufacturing a crisis," Diane Duke, head of the adult entertainment industry group Free Speech Coalition, said. "It makes great headlines, but dangerous public policy. We're incredibly concerned."
Porn industry leaders claim that actors prefer the STD testing system over condoms because "[u]nfortunately, condoms aren't perfect," the Free Speech Coalition said. "They break. In the shoots that can take several hours, they can cause abrasions known as 'condom rash,' which, paradoxically, can make it easier to transmit an infection if one does break. For this and a host of other reasons, performers generally prefer to rely on the testing system over condoms."
Despite this opposition, Hall believes that maintaining safety guidelines in the porn industry is important, especially since in recent years there have been several STD scares — including actual HIV infections among porn stars. Porn actor Patrick Stone, for example, had tested positive for HIV by the industry's STD testing service — Performer Availability Screening Services — then was asked to perform in a shoot regardless of the diagnosis. "It's been kind of a whirlwind week for me emotionally," Stone told The Huffington Post earlier this year. "I feel that the testing process for PASS is not working. If I was allowed to fall through the cracks like I did, who else is out there? I mean, they had me scheduled for a shoot tomorrow and as far as they knew, I was HIV-positive."
Last year, the porn industry actually shut down for a while — three different times — because of several HIV-positive actors. And it was Cameron Bay — one of the porn stars who tested positive for HIV — who tearfully said that in the last porn shoot before her positive test, her partner's penis had been bleeding and he hadn't worn a condom. "There were up to 50 people in the room with us," Bay told HuffPost. "And we were laying on top of them. And they were touching inappropriately. It all happened so fast. I didn't realize how unsafe it was until I saw the pictures … You're on a whole other level when you're doing something so extreme."
Hall also noted that Las Vegas, which is the second best home to the porn industry, requires its porn workers to wear condoms. He discounts the porn industry's argument that the bill would phase out their business. "They said folks were going to stop buying cars once you started requiring cars to have seat belts," Hall told the Los Angeles Times, "and the car industry is still surviving."
Published by Medicaldaily.com