New 'Cheerios Protein' Has More Than Twice The Protein Compared To Traditional Cereal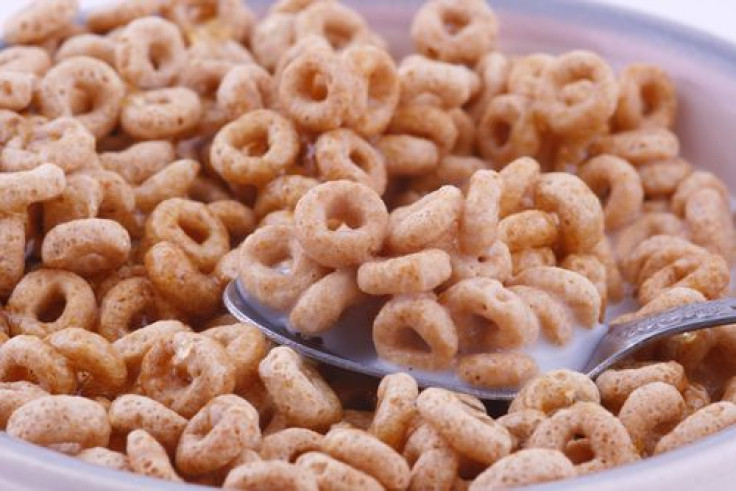 General Mills has launched yet another version of Cheerios: Cheerios Protein.
The 73-year-old cereal brand has struggled with sales, along with the rest of the breakfast cereal industry. Hopefully, by jumping on the bandwagon of Americans craving high-protein diets, sales will increase. Americans are buying almost anything that boasts its protein content, like yogurt and protein bars.
"We focus on providing products that we know that consumers want," Mike Siemienas, a General Mills spokesperson told The Huffington Post. "Obviously protein products have become very important to consumers."
Cheerios Protein promises each serving contains "11g of protein with milk," according to nutritional labels on the box. The dry cereal alone has 7 grams of protein per serving, more than double regular Cheerios.
Cheerios Protein, which will come in two flavors, Cinnamon Almond and Oats & Honey, can be added to the long list of pre-existing Cheerios flavors: Original, Multi Grain, Honey Nut Medley Crunch, Multi Grain Dark Chocolate Crunch, Multi Grain Peanut Butter, Apple Cinnamon, Frosted, Banana Nut, Chocolate, Cinnamon Burst, Dulce de leche, Fruity, and Yogurt Burst.
Cheerios Protein has begun shipping to stores, and should be on shelves within the next month.
The recommended grams of protein per day vary by age, gender, and dietary needs, according to the Centers for Disease Control and Prevention. In general, it's recommended that 10 to 35 percent of your daily calories come from protein. For a list of the amount of protein you should be consuming based on your age and gender, check out the CDC's Recommended Dietary Allowance for Protein chart.
Protein is found in meats, poultry, fish, legumes, tofu, eggs, nuts, sees, milk, grains, and some fruits and vegetables. For a more in depth list of specific foods in the protein food group, visit ChooseMyPlate.gov.
Examples of amounts of protein in food: 1 cup of milk has 8 grams of protein, a 3-ounce piece of meant has about 21 grams of protein, and an 8-ounce container of yogurt has about 11 grams of protein.
Published by Medicaldaily.com