Lung Cancer Treatment Breakthrough: Experimental Therapy 40% Better Than Chemotherapy At Preventing Deaths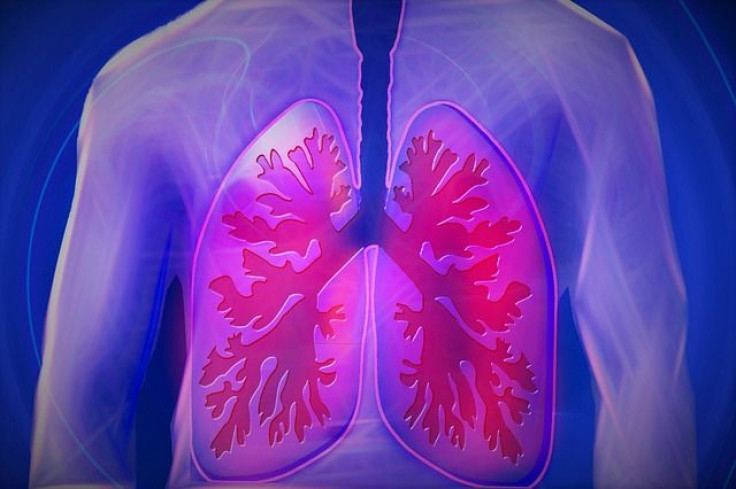 It's nothing but a triumphant victory for both lung cancer patients and pharmaceutical company Merck.
Researchers presented the results from their phase three clinical trial at the European Society for Medical Oncology congress this weekend in Copenhagen, Denmark. Their experimental treatment, a synthesized antibody that triggers the immune system into attacking tumor cells, proved to be a clear winner over conventional chemotherapy for patients with advanced non-small-cell lung cancer (NSCLC).
Previously untreated patients given the drug, called pembrolizumab, responded more often, lived longer, and had less signs of disease progression by the ten month mark than did patients given chemotherapy. So stark were the results that researchers halted the trial early so every patient could switch onto pembrolizumab. The findings were simultaneously published in the New England Journal of Medicine.
"Remember this day. It's a new day for lung cancer treatment," Dr. Stefan Zimmermann, an oncologist at the University Hospital in Lausanne, Switzerland, commented to reporters at the conference announcing the trial results, according to Reuters.
Pembrolizumab (brand name Keytruda) has already been approved as a second-line treatment for certain advanced head-and-neck cancers by the Food and Drug Administration (FDA), but its utility as a first-line treatment had yet to be proven. Indeed, an earlier trial of a similar drug (Opdivo) developed by Bristol-Myers Squibb fell short of its expected goal, with results showing it was no better than chemotherapy for lung cancer patients.
Unlike the Opdivo trial, however, Merck's trial was intended for patients with a particular type of NSCLC. The majority of these patients' cancer cells were coated with receptors that responded to PD-L1, a protein that normally blocks white blood cells from unnecessarily killing off healthy cells but which can also help cancer cells avoid destruction. According to the researchers, approximately a quarter of advanced NSCLC cases fit this criteria, while NSCLC is the common type of lung cancer.
For these individuals, Keytruda reduced the risk of death during the study by around 40 percent compared to standard treatment (out of nearly 2,000 patients in the trial, about 100 had died by the latest follow-up). And a smaller trial of Keytruda also presented this week at the conference found that combined treatment with chemotherapy proved even more effective than either therapy alone.
These results could indicate a future where patients are given different combinations of immunotherapy and chemotherapy, depending on the PD-L1 makeup of their cancer, suggested an accompanying editorial in the New England Journal of Medicine.
According to Reuters, the FDA will likely decide whether Keytruda should be approved as a first-line treatment by December 24th.
Source: Reck M, Rodríguez-Abreu D, Robinson A, et al. Pembrolizumab versus Chemotherapy for PD-L1–Positive Non–Small-Cell Lung Cancer. New England Journal of Medicine. 2016.
Published by Medicaldaily.com