New Device Safely Removes Blood Clots in Stroke Patients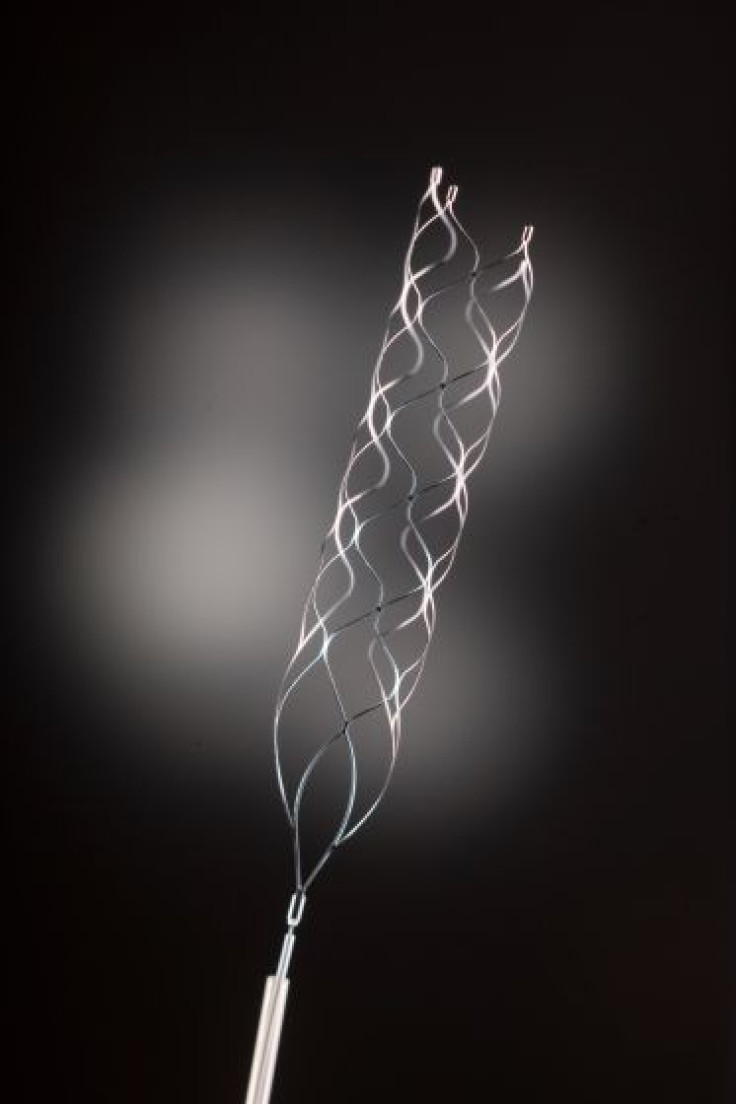 A new mechanical device for removing a blood clot from stroke patients has been found to be more effective than the standard device used for clot removal.
Stroke is the most common cause of disability in the U.S and the fourth leading cause of death yet doctors have limited treatment methods.
The new device called Solitaire Flow Restoration Device has been found to be effective in removing a blood clot in ischemic stroke. According to the University of California, Los Angeles, the device has a self-expanding, stent like design that compresses and clamps the clot when it is inserted into the blood vessels connected to the brain. The device has been approved by the Food and Drug Administration.
The standard device, the MERCI retriever, used to remove blood clots is based on a corkscrew design and is effective in safely removing blood clots in 24 percent of cases. The new device has an efficiency of 61 percent.
The Solitaire also decreased chances of death after removal of stroke; from 38 percent in the standard device to 17 percent in the new version.
Currently, blood clots can be removed using a drug known as tissue plasminogen activator. The drug must be used within 4 and half hours after the stroke. When using the drug for removing the blood clot is no longer an options, doctors have to remove blood clots using a mechanical device.
In the study, researchers randomly assigned 113 stroke patients from 18 hospitals undergo clot removal using either the standard device (MERCI) or the new device (Solitaire). All the patients were around 68 years old.
The study also found that just 2 percent of Solitaire treatment had bleeding in the brain compared to 11 percent in the MERCI patients; more than 50 percent had good motor skills after 90 days compared to just 33 patients in the MERCI patients.
Fewer drugs and surgeries were needed in people who received Solitaire treatment, the study found.
"This new device is significantly changing the way we can treat ischemic stroke. We are going from our first generation of clot-removing procedures, which were only moderately good in reopening target arteries, to now having a highly effective tool," said Dr. Jeffrey L. Saver, director of the UCLA Stroke Center and professor of neurology at the David Geffen School of Medicine at UCLA. Saver is the lead author of the study.
The study is published in the journal The Lancet.
Published by Medicaldaily.com