New 'Elliptical' Female Condoms To Give Women More Control; Funded By Bill And Melinda Gates Foundation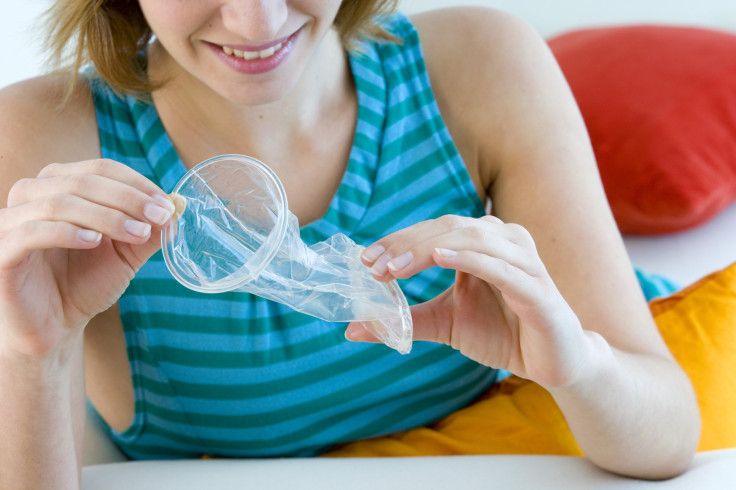 Researchers out of Indiana University are working on designing a new female condom to help bring the power back into women's hands, particularly in developing countries. Funded by the Bill and Melinda Gates Foundation, the new design aims to be a safer and more effective form of protection for women.
Currently, female condoms are just pouches placed into the vagina, capable of preventing both pregnancy and sexually transmitted diseases (STDs). They cost about $4 each, according to Planned Parenthood. Compared to latex or male condoms, female condoms cover the inside of the vagina to prevent sperm from entering the woman. But the Indiana University researchers believe there could be plenty of improvements in that area. Less than one percent of all condoms in the world are female condoms, "even though they put power in the women's hands," Debby Herbenick, an IU researcher working on the project, described in an infographic.
"Female condoms are really in their infancy," Herbenick said in a press release. "Current condoms are big and baggy and really don't match a female's anatomy." Herbenick, along with Frank Sadlo — founder of the condom company, TheyFit — are working together to create a female condom with a more elliptical shape, as opposed to a round one. This would make it fit better with the female body.
The condom project is one of 52 different projects funded by the foundation, as part of an initiative called Grand Challenges in Global Health that aims to improve health of people in third world countries. It's the first female condom project to be funded, though male condom designs had been funded in the past. Grants were also awarded to projects that would work on researching new ways to mitigate major diseases in developing countries, like sickle cell disease and HIV/AIDS, as well as improving birth outcomes.
"Many men just refuse to use condoms, so if a woman's partner refuses to use a condom or complains about a condom, she can say I'll use one," Herbenick said in the press release. "It provides a female-initiated or a female-controlled option."
Published by Medicaldaily.com