New Energy Gum Prompts FDA to Review Caffeinated Products: Agency Cites Potential Effect on Children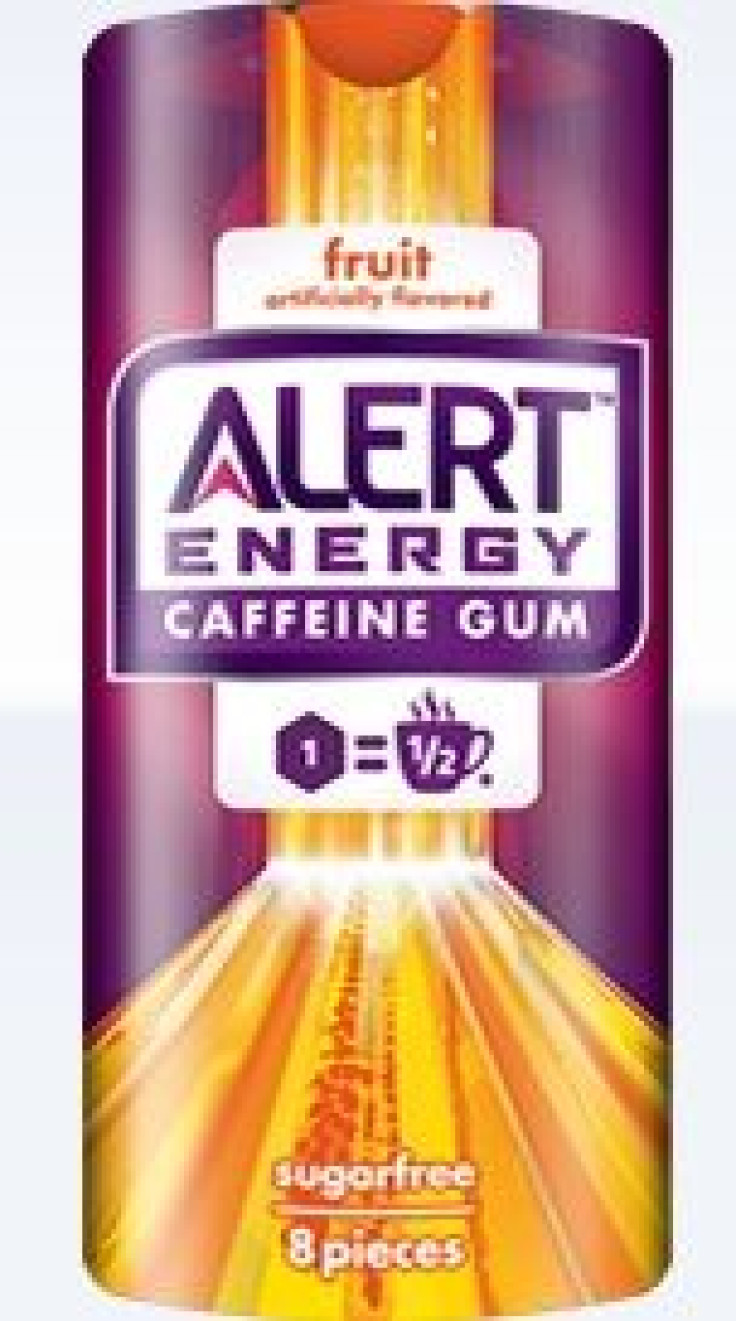 "The only time that FDA explicitly approved the added use of caffeine in a food was for cola and that was in the 1950s."
So reads a statement released by the Food and Drug Administration (FDA) in response to the launch of Alert Energy gum, a new caffeinated gum made by Wrigley, a subsidiary of Mars Inc. This product — the most recent of many foods to which caffeine has been added — has inspired the FDA to review the potential impact food with caffeine may have on the health of children and adolescents.
Alert Energy, which is marketed to adults 25 and older, contains 40 milligrams of caffeine — or the equivalent to half a cup of coffee — in each piece.
Michael R. Taylor, FDA Deputy Commissioner for Foods and Veterinary Medicine, further stated, "Children and adolescents may be exposed to caffeine beyond those foods in which caffeine is naturally found and beyond anything FDA envisioned when it made the determination regarding caffeine in cola."
Wrigley said it welcomes the opportunity to work with the FDA on the topic. The FDA countered that, if necessary, it will take appropriate action.
The FDA said it had received 92 reports over the past four years that cited illnesses, hospitalizations, and deaths after consumption of an energy shot marketed as "5-Hour Energy." The FDA said it had also received reports that cited the highly caffeinated Monster Energy Drink in several deaths.
In 2010, the agency prohibited production of alcoholic caffeinated beverages, stating the combination of caffeine and alcohol could lead to a "wide-awake drunk." Such drinks could lead to alcohol poisoning, car accidents, and assaults.
A spokeswoman for Wrigley, Denise M. Young said, "Millions of Americans consume caffeine responsibly and in moderation as part of their daily routines."
Taylor said the agency would look at caffeinated products in their totality; while one product might not cause adverse effects, the increasing number of such products on the market could mean more adverse health effects for children.
Food manufacturers have added caffeine to candy, nuts, and other snack foods in recent years. Jelly Belly "Extreme Sport Beans," for example, have 50 mg of caffeine in each 100-calorie pack, while Arma Energy Snx markets trail mix, chips and other products that have caffeine.
Published by Medicaldaily.com