New Fitness Tracker Embrace Also Predicts Epileptic Seizures By Monitoring Skin Conductance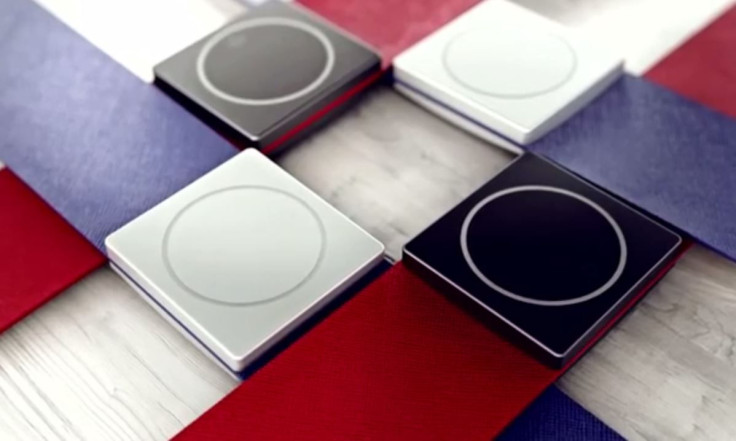 Wearable devices have gotten more popular over the past few years as they've gone from flimsy, sometimes-inaccurate heart monitors to not only heart monitors but also sleep and calorie trackers. By monitoring a person's resting heart rate, they provide pertinent information regarding their heart health. Fitness trackers are useful and they're incredibly sleek, oftentimes looking like any other wristband or watch, but why be limited to only tracking fitness? Enter the Embrace.
Also sleek and watch-looking, the Embrace goes a step further from your typical fitness and heart tracking capabilities to include tracking for epileptic seizures. The Embrace could be a breakthrough for epileptics, who may feel stigmatized from wearing larger, uglier epilepsy trackers. According to the National Institutes of Health, about one in 100 people have experienced an unprovoked seizure or been diagnosed with epilepsy, and for about 25 to 30 percent of those diagnosed with it, even modern treatments won't stop an oncoming seizure.
The device uses clinical-grade sensors to keep track of electrodermal activity, or how much electricity is moving through the skin. This information is then used to predict any oncoming seizures and prevent what's known as sudden unexplained death in epilepsy. Speaking to New Scientist, MIT Professor Rosalind Picard, who worked on the Embrace with its developer Matteo Lai and his team at Empatica, said that during a seizure, a strong increase in activation of the amygdala causes some people to stop breathing. Sometimes, getting them to breathe again only involves outside stimulation, such as a shake.
"Hyperactivation of the amygdala also has been shown to give a large skin conductance response," Picard told New Scientist. "Our wristband catches this response and can use it as part of deciding when to send an alert." Those alerts are then sent either to a nearby caregiver's own Embrace or to their smartphone so that they can quickly respond. Picard said she was inspired to create an epilepsy-tracking wristband after conducting a study on children with autism, in which she was measuring skin conductance at the wrist. At one point during the study, a child showed an increase in electrical activity, and 20 minutes later, symptoms of a seizure appeared.
Aside from its potentially life-saving abilities, the Embrace is a rather stylish smartwatch. It's thin, made of polished metal, and the time only appears as two small LED lights within the watch's ring. It's held onto the wrist with a "lush Italian leather" magnetic band, which snaps on tight. The Embrace has already raised over half a million dollars on Indiegogo, and while the fundraiser has already ended, you can still preorder the device.
Published by Medicaldaily.com