New Highly Mutated COVID-19 Variant Is Less Immune-Evasive, Lab Tests Suggest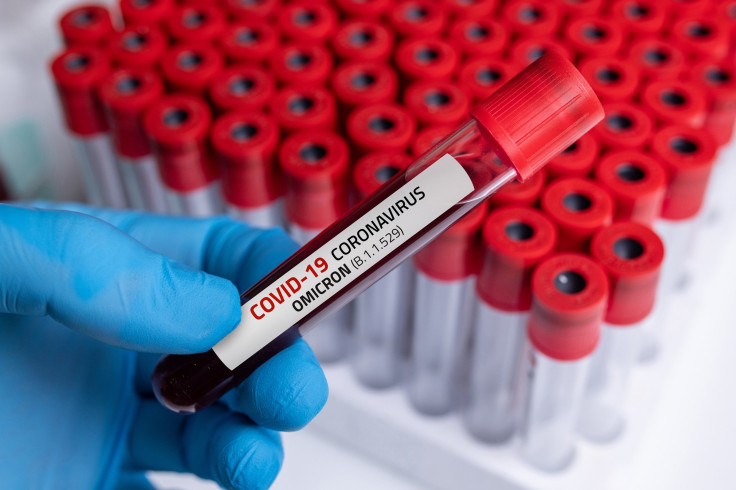 A highly mutated variant of the Omicron strain, called BA.2.86, has raised concerns across the world as cases surge in the U.S., the U.K., China and several parts of Europe. Experts now believe the new variant, also dubbed Pirola, is less contagious and immune evasive than feared.
In two separate lab experiments conducted in the U.S., scientists tested how the antibodies from vaccinated and infected people might be able to defend the current variants of COVID-19, including the BA.2.86 variant.
They found the immune systems of those recently infected with the XBB subvariant gave the highest level of protection against a range of circulating variants, including BA.2.86. The test results also indicated that the updated COVID-19 vaccine targeting the XBB.1.5 variant can give additional protection against Pirola.
"Two independent labs have basically shown that BA.2.86 essentially is not a further immune escape compared with current variants," Dr. Dan Barouch, director of the Center for Virology and Vaccine Research at Beth Israel Deaconess Medical Center and leader of one of the labs that tested the variant, told CNN.
"We now have the 2nd lab reporting neutralization data on BA.2.86 And the news is better than I was expecting And makes me more encouraged that the new upcoming vaccine will have a real benefit against the current dominant variant (EG.5) as well as BA.2.86," Dr. Ashish Jha, former White House COVID-19 response coordinator, tweeted.
Pirola has more than 30 mutations to its spike protein compared to XBB.1.5, which was previously a dominant variant in the U.S. The massive number of mutations in Pirola has raised concern among experts.
"When we went from [Omicron variant] XBB.1.5 to [Eris] EG.5, that was maybe one or two mutations. But these massive shifts, which we also saw from Delta to Omicron, are worrisome," Scott Roberts, Yale Medicine infectious diseases specialist, said.
However, according to reports, COVID-related deaths have dropped with the spread of Pirola and the variant is about 60% less infectious than XBB.1.5 viruses.
The BA.2.86 variant has spread to at least 11 countries after it was first identified in Denmark on July 24. The WHO and the Centers for Disease Control and Prevention (CDC) have added the variant to their watchlist.
"CDC's current assessment is that this updated vaccine will be effective at reducing severe disease and hospitalization. At this point, there is no evidence that this variant is causing more severe illness. That assessment may change as additional scientific data are developed," the agency said.
As the cases skyrocketed, Dr. Anthony Fauci, former White House chief medical adviser, responded to a study that claimed masks cannot help against the infection.
"I am concerned that people will not abide by [masking] recommendations. We're not talking about mandates or forcing anybody, but when you have a situation where the volume of cases in society gets to a reasonably high level, the vulnerable, the elderly, and those with underlying conditions, are going to be more susceptible, if they do get infected, of getting severe disease leading to hospitalization. We know that. That's a fact," Fauci said.
Published by Medicaldaily.com