New HIV Statistics: Black Americans Face Highest Death Rate, Yet Sharpest Declines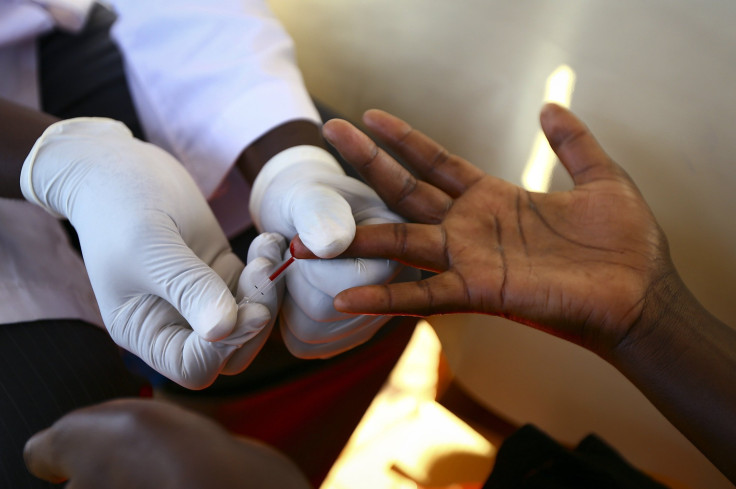 A new report from the Centers for Disease Control and Prevention shows death rates among black Americans still exceed the rates for whites and Hispanics, despite falling at a much sharper rate. The decline comes after decades of heightened AIDS risk among black populations and advancing medical treatments that are slowly closing the gap.
The CDC report shows that in 2012, the latest year for which data are available, the death rates of people living with HIV were 20.5 per 1,000 for blacks, 18 for whites, and 14 for Hispanics. Meanwhile, "there was a consistent decline in the number of deaths and rates of death among blacks," the CDC noted in the Morbidity and Mortality Weekly report. While white and Hispanic rates fell by 13 percent and 25 percent, respectively, rates fell by 28 percent among black Americans.
One caveat mentioned in the report concerns the specific nature of care people with HIV may have been receiving. "The report evaluates all-cause mortality in persons living with HIV," the authors wrote, meaning deaths could also be the result of subsequent cancer diagnoses or drug overdoses among people who contracted HIV by sharing needles. "Therefore, the report does not allow for any direct evaluation of possible differences in quality of care among persons living with HIV, by race/ethnicity."
The findings show improvements in treatment for an underserved group; however, there is still work to be done. In 2012, for instance, 48 percent of people who died of HIV were black, despite the cohort making up only 12 percent of the U.S. population. According to the CDC, the total number of deaths still exceeds whites and Hispanics combined.
As a way to ameliorate the issue, the CDC looks to HIV testing as the first line of defense. Roughly 74,000 black Americans live with undiagnosed HIV. Getting diagnosed early and receiving "timely, and ongoing, medical care and treatment" will allow the general public's rate of HIV infection to decrease, especially as retroviral therapies extend people's lifespans and quality of life.
"Efforts are needed to increase entry into and retention care of black persons living with diagnosed HIV," the authors wrote. "Focusing prevention and care efforts on minority populations with a disproportionate HIV burden could lead to further reduction, if not elimination, of health disparities."
Published by Medicaldaily.com