New HIV Vaccine Proves Successful In Phase 1 Human Trial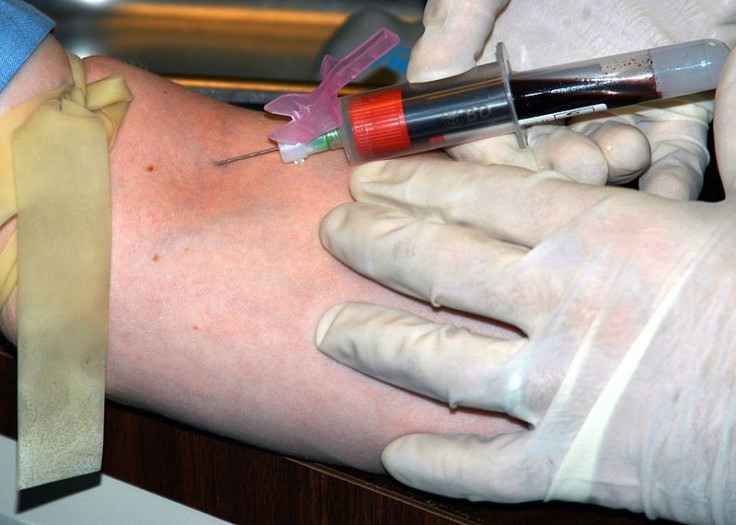 A vaccine for human immunodeficiency virus (HIV) has proved successful in a Phase 1 clinical trial with no adverse effects in human patients, Sumagen Canada Inc. and Western University of Ontario announced today. The vaccine, which was developed by Dr. Chil-Yong Kang and his team, is the first genetically modified, whole-killed vaccine to be approved for testing in humans.
"We are now prepared to take the next steps towards Phase 2 and Phase 3 clinical trials," stated Jung-Gee Cho, the CEO of Sumagen Co. Ltd., in a press release. "We are opening the gate to pharmaceutical companies, government, and charity organization for collaboration to be one step closer to the first commercialized HIV vaccine."
Human Testing
The clinical trial, which evaluated safety, tolerability, and immune responses, was initiated in March 2012 and completed in August 2013. The study of the vaccine, known as SAV001-H, followed intramuscular administration in HIV-infected, asymptomatic men and women, 18 to 50 years of age. The trial studied the vaccine's effects on volunteers as compared to a placebo group.
After receiving the vaccination, volunteers visited test sites on weeks four, six, 12, 18, 26, and 52 for a general physical examination as well as analysis of clinical chemistry, hematology, and urinalysis. Researchers observed no serious adverse events and also found a surprising boost in antibody production, which may forecast success in Phase 2 trials measuring immune response.
The antibody against p24 capsid antigen increased as much as 64-fold in some vaccinees while the antibody against gp120 surface antigen increased up to eight-fold. P24 is a structural protein that makes up most of the HIV viral core also known as the 'capsid.' High levels of p24 are present in the blood serum of newly infected individuals during the short period between infection and seroconversion, making p24 antigen assays useful in diagnosing primary HIV infection. A glycoprotein, gp120, is necessary for attachment to cell surface receptors and also allows for the HIV virus to enter cells.
The increased antibody titers were maintained during the 52-week study period.
Production
SAV001-H, which was produced at a manufacturing facility in the U.S., is the only HIV vaccine developed in Canada and one of only a few in the world. Sumagen anticipates having the first HIV vaccine approved for market. HIV currently affects more than 34 million people who live with the virus worldwide, according to the World Health Organization. Over the past three decades, HIV has claimed more than 25 million lives.
Since the virus was characterized in 1983, pharmaceutical companies and academic institutions around the world have attempted, yet consistently failed, to develop a vaccine. What is unique about Kang's vaccine is its use of a killed-whole HIV-1, which is similar to the vaccines developed for polio, influenza, and rabies. HIV-1 is also genetically engineered; this raises its safety profile and the possibility of it being produced in large quantities.
Sumagen is a member of Curo Group, a Seoul-based company with subsidiaries or affiliates in financial services, information technology, and other business areas. Sumagen has secured patents for the SAV001 vaccine in more than 70 countries, including the U.S., the European Union, China, India, and South Korea.
Development of Sumagen's HIV vaccine has been supported by the government of Canada as well as the Bill and Melinda Gates Foundation.
Published by Medicaldaily.com