New Jersey Governor Chris Christie Vetoes Medicaid Expansion, Denying Over 300,000 Coverage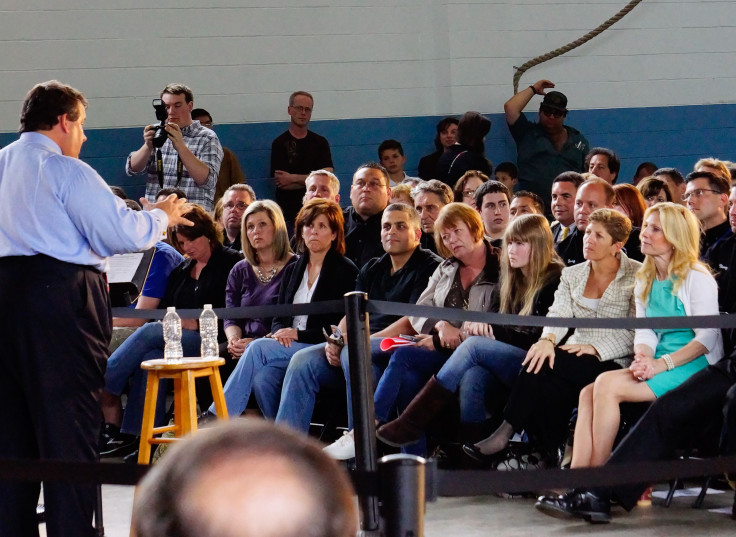 New Jersey's Republican Governor Chris Christie on Friday quashed a Democratic effort to make the state's participation in the federal expansion of Medicaid permanent, as part of the adoption of the Affordable Care Act of 2010, commonly referred to as Obamacare.
Gov. Chris Christie, a potential presidential candidate in 2016, vetoed a bill on Friday attempting to remove the state's flexibility in opting out of the Medicaid expansion in future years. In February, Christie agreed to support the expansion of eligibility for Medicaid in New Jersey so long as the state retained the ability to opt out should the federal government lower its proportionate share of the cost.
People covered as part of the Medicaid expansion, in states that approve the expansion, will be 100 percent covered by the federal government from 2014 to 2015, which may be lowered in the future, but not below 90 percent. Currently, the federal government covers 50 to 80 percent of the cost of Medicaid recipients.
According to the Center on Budget and Policy Priorities, 307,000 uninsured adults would be newly eligible for coverage if New Jersey expands Medicaid.
Christie signed a $32.9 billion budget bill for the state while vetoing a total of eight bills, including the Medicaid bill, that "would add potentially hundreds of millions of dollars to state and local budgets," his office said.
A critic of President Obama's signature health care overhaul, Christie said in February he would accept federal money to expand Medicaid in New Jersey, but would not obligate the state to indefinite costs under the health care entitlement. The budget he signed on Friday included $227 million in such federal matching funds for Medicaid expansion.
The bill to make the expansion permanent, passed by Democratic majorities in the Senate and Assembly, would have removed the state's flexibility to leave the deal should the government change the terms of the current matching rate, the Governor's press office said.
Around the country, state governments continue to debate participation in the Medicaid expansion. Presently, 30 U.S. governors support the program, with 15 opposing and another five still considering the option, according to the Henry J. Kaiser Foundation. In a half-dozen states, the debate continues in open legislative sessions.
Published by Medicaldaily.com