New Obesity Drug, Beloranib, Burns Fat Without Diet And Exercise, 'Targets Body, Not Mind'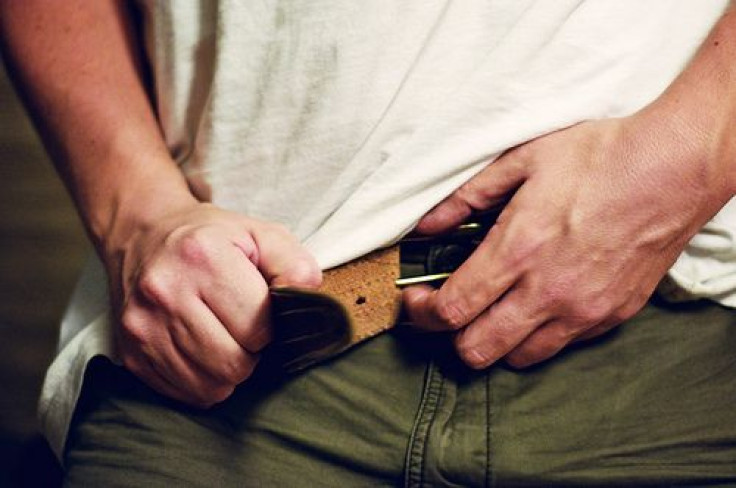 The anti-obesity drug beloranib has seen promising results in clinical trials in its ability to burn fat, reduce levels of bad cholesterol, and decrease inflammation areas in the body, Reuters reports.
Beloranib's weight loss mechanism is a departure from traditional drugs, which attack a person's sense of appetite in the brain and discourage food consumption. The new drug, owned by Zafgen Inc., instead blocks an enzyme that controls the release of fatty acids. An increased metabolism then allows the body to burn off the excess fat as fuel. Some estimates predict beloranib could be the first "blockbuster" weight loss drug, industry jargon for a drug that reaches $1 billion in annual sales.
Preliminary data from a mid-stage study of beloranib showed an average weight loss of 22 lbs. over a 12-week period. These results are encouraging, Zafgen Chief Executive Thomas Hughes said, as they already approach long-term benefits from invasive surgery options, such as laparoscopic banding and gastric bypass. In clinical trials by Allergan Inc. and Johnson & Johnson unit Ethicon Endo-Surgery Inc., two lap band surgeries cleared by the Food and Drug Administration (FDA) helped patients lose between 40 percent and 65 percent of their excess weight after one year.
"We are about more than halfway to reaching the levels of weight loss seen in bariatric surgery in 12 weeks," said Hughes. And while one doctor called the drug "interesting," Jeffry Gerber, physician and member of patient advocacy group Obesity Action Coalition, added it could be "too good to be true."
Unlike the majority of anti-obesity drugs, beloranib doesn't suppress a person's appetite by focusing on the brain's hypothalamus — an area that also controls hormone release and fear. While weight loss drugs targeting the hypothalamus have shown some effectiveness — people who took Vivus's Qsymia in trials lost an average of 30 lbs. in 56 weeks — they also come with a raft of harmful side effects.
"A lot of the obesity drugs historically focus on working signals in a little area on the hypothalamus," said Kevin Starr, a partner at Third Rock Ventures, an investor in Zafgen. "That is very close to the happy signals and sad signals. Suicidality and depression are all co-regulated by that same area of hypothalamus."
Because of these side effects, many users are wary of taking appetite-reducing pills. (Beloranib is administered through injection.) Several recalls have also taken place as a result, such as the notorious "fen-phen" combination that was discontinued in 1997, and Sanofi's Acomplia, which was pulled in 2008. Beloranib focuses on blocking the enzyme methionine aminopeptidase 2, or MetAP2. Side effects in clinical trials included nausea, vomiting, and sleep disturbance.
The drug's manufacturers hope beloranib not only competes with other weight loss drugs and surgery options, but also relieves some of the financial burden on healthcare costs as a result of America's growing obesity epidemic. More than one-third of all Americans are currently obese, according to the Centers for Disease Control and Prevention, and the rising cost of care for people hospitalized with heart disease, diabetes, and other weight-related conditions puts a strain on the country's already troubled economy. However, the drug won't likely hit the market until 2018 or 2019.
"It's not just about 'x' percent weight loss," Starr said. "It's making a change in the fundamental underlying metabolic disease that will probably go on to reduce the cost of the healthcare system and save lives of these patients."
Published by Medicaldaily.com