New Osteoarthritis Treatment: Chemotherapy Drug Reduces Joint Pain By 40%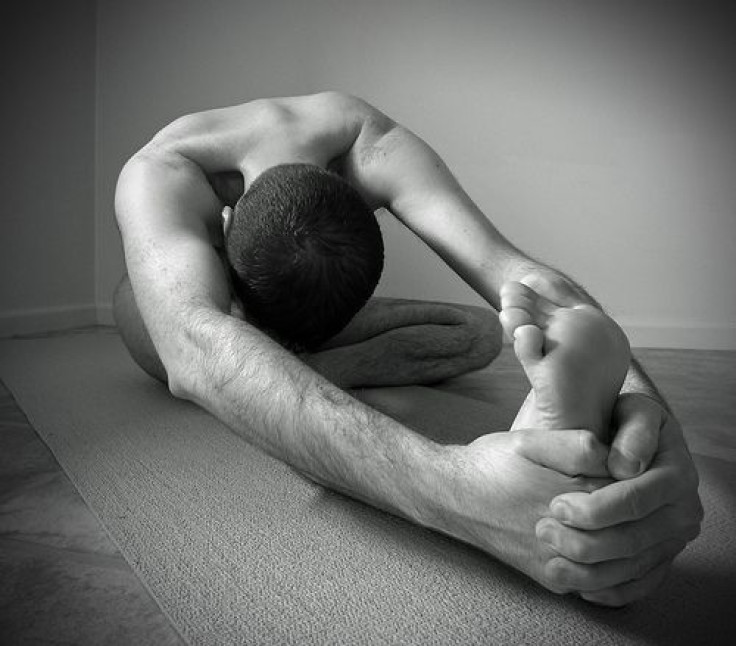 The aching and throbbing pain felt in the joints could become burdensome while trying to do daily activities. Doing too much or walking long distances may cause a physical strain in osteoarthritis (OA) patients despite taking anti-inflammatory drugs topped with cortisone injections to reduce inflammation, swelling, and pain. After a successful pilot study, methotrexate — a chemotherapy drug used to treat rheumatoid arthritis (RA) — will now be used in a larger cohort study trial to hopefully alleviate joint pain in OA patients.
Methotrexate is a drug widely used to treat RA — an autoimmune disease that affects about 1.5 million people in the U.S., according to the Arthritis Foundation. The body's immune system — responsible for attacking foreign agents like bacteria and virus — mistakenly causes inflammation of the joint. The chemotherapy drug helps to alleviate joint inflammation by reducing the activity of the immune system.
Similar to rheumatoid arthritis, OA can lead to inflammation, pain, swelling, and stiffness of the joints. The limiting joint disease, also known as wear-and-tear arthritis, occurs when the protective cartilage on the ends of the bones wears down over time. The Centers For Disease Control and Prevention reports that 27 million Americans suffer from OA and commonly experience pain in joints located in the hands, neck, lower back, knees, and hips.
Currently, there is no known cure for both forms of arthritis, but several treatments aim to reduce joint pain.
Researchers of the pilot study in 2009 believed that, if methotrexate could help treat RA, then it may be just as effective in treating OA. Professor Phillip Conaghan from the Leeds Institute of Rheumatology and Musculoskeletal Medicine and colleagues conducted the six-month study by administering the drug to 30 patients with knee osteoarthritis.
The findings of the pilot study showed that 37 percent of the participants who took methotrexate had a 40 percent reduction in joint pain, reports the Daily Mail. Approximately 10 percent of the patients (four people) reported an increase in pain. There was no placebo group in this study.
Susan Dawson, a participant of the study and a school learning "mentor" from West Yorks, U.K., has osteoarthritis in all her joints since she developed the condition in 2007. After Dawson took the drug for three months, she claims the swelling and pain in her knees went down considerably. She was prescribed eight 2.5mg tablets of methotrexate once a week, and gradually increased to 6.5mg — the standard dose for rheumatoid arthritis. To reduce the side effects associated with taking the drug, such as nausea and mouth ulcers, she had to take folic acid.
"I couldn't believe it," Dawson told the Daily Mail. "The drug made a huge difference. I was very grateful, as I'd been in so much pain."
The researchers were pleased with Dawson's progress that they allowed her to keep taking the drug while conducting three-monthly blood tests to check for severe adverse effects like liver damage. While the risk of liver damage is not significantly high, Professor Conaghan likes to be cautious. "Changes in liver function tests are seen in about 10 per cent of people taking methotrexate," he said.
The researchers from the pilot study now aim to perform another clinical trial, but this time with a larger cohort and a placebo group. Up to 160 people with moderate to severe OA of the knee from 15 centers in the U.K. will be recruited for the trial in early 2014, according to Arthritis Research UK. Half of the participants in the new study will take methotrexate for 12 months and the other half will take a placebo tablet. The patients will undergo knee MRIs and fill out questionnaires every three months regarding the status of their joint pain.
If you would like to take part in the clinical trial, contact Sarah Hogg at the University of Leeds by calling 0113 392 4990 or e-mailing s.f.hogg@leeds.ac.uk.
To learn about natural ways to relieve osteoarthritis pain, click here.
Published by Medicaldaily.com