New Pill-Only Regimens For Chronic Hepatitis C Show Excellent Prognosis With Almost No Side Effects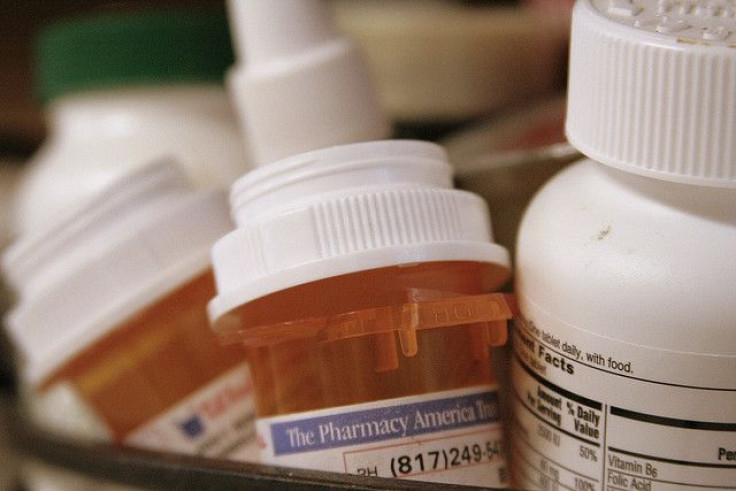 Anyone suffering from chronic hepatitis C infections will know how difficult it is to cure. One has to endure endless combinations of shots and pills with unpleasant side effects as a standard course of treatment. But the discovery of a combination of miracle antiviral drugs might just change that. According to two recently published studies, a combination therapy with two oral direct-acting antiviral agents (DAAs) was found to rapidly cure 90 percent of patients with genotype 1 hepatitis C (HCV) infection after just 12 weeks of treatment.
The researchers have predicted that the success of the pill-only regimens may soon lead to them being prescribed across Europe for hard-to-treat cases.
"These new pill-only regimens have the potential to offer more effective, safer, and faster virus eradication than current therapies, even in traditionally hard-to-cure patients," he said. "We hope that a pill-only regimen will encourage more people to come forward and accept treatment so we can one day eradicate this deadly virus," said German Professor Michael P. Manns in a statement. He will be presenting the results of the trial at the 22nd United European Gastroenterology Week (UEG Week 2014) in Vienna, Austria.
In the past few decades, hepatitis C infections have spread like wild-fire. In the U.S. alone an estimated 3.2 million persons have chronic or life-long hepatitis C infections. It is usually spread through infected blood, semen, or other body fluids and causes acute infection of the liver.
Though hepatitis C can be treated and cured, until now the regimens involved a combination of drugs such as interferon and ribavirin that produced a number of side effects, such as arthritis, insomnia, depression, the flu, and gastrointestinal symptoms.
"These treatment regimens, although effective, are difficult to manage and poorly tolerated by many patients, and some clinicians won't even use them," Manns said. "We desperately need simpler treatment regimens that are highly effective that can be used in more patients, and that do not cause such severe toxicity."
The Pill-Only Regimens
The studies reported the use of different combinations of oral antivirals to treat patients with chronic HCV genotype 1 infection. In the first study, called the HALLMARK-DUAL study1, 645 patients with HCV genotype 1b infection received an NS3 protease inhibitor twice daily plus once-daily NS5A replication complex inhibitor or placebo.
Within half the time (12 weeks) of the projected treatment period (24 weeks), 90 percent of the previously untreated patients had shown considerable improvements as indicated by their sustained virological response (SVR). Eighty-two percent of patients who could not tolerate previous treatments also showed a similar response.
"This is a vast improvement over standard triple therapy, with efficacy observed across the board — even in patients with liver cirrhosis and those who have failed other treatments," Manns said. "The combination treatment was also well-tolerated by most patients."
In a second study, called the COSMOS study2, 167 patients with HCV genotype 1a and 1b infection were randomized and treated with a second generation NS3/4A protease inhibitor once daily plus a NS5B polymerase inhibitor once daily with or without ribavirin. Twelve weeks into treatment, 93 percent of patients, including those with cirrhosis and interferon non-responders, had achieved an SVR.
Only two percent of the patients reported adverse effects.The new therapy might soon eliminate the need to use interferon and ribavirin, Manns said. "With several more pill only regimens having also been reported this year, this is a key moment in the history of HCV treatment and represents an important step toward universally effective, needle-free treatments for HCV."
Source: Manns M, 22nd United European Gastroenterology Week, 2014.
Published by Medicaldaily.com