New Pre-Surgery Drug Treatments More Effective Against Aggressive Form Of Breast Cancer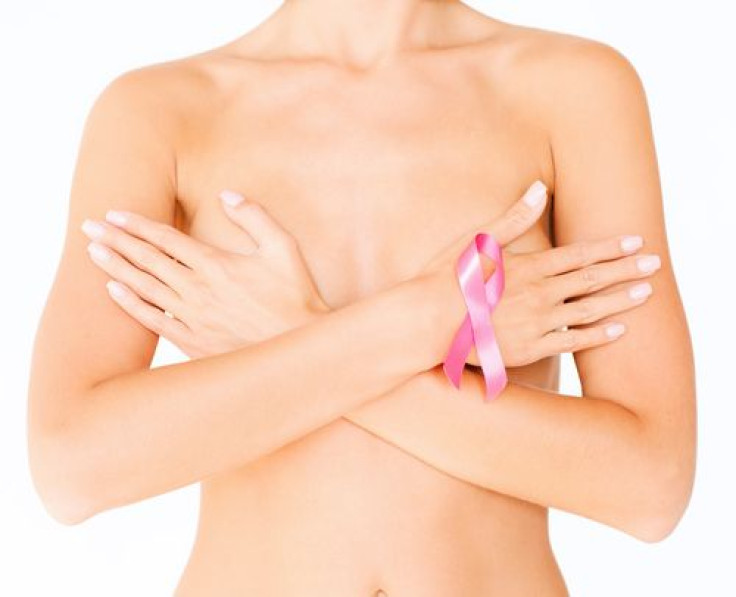 There might be good news for women who are fighting an aggressive form of breast cancer. According to two new studies, a new pre-surgical drug therapy, called "neoadjuvant" chemotherapy, might be able to boost the chances of removing cancer cells in breast tissue either before or during a mastectomy or lumpectomy.
The new therapy was given to a large amount of women with triple-negative breast cancer (TNBC). TNBC is a difficult form of breast cancer to treat because there are no receptors for estrogen, progesterone, and the human protein, HER2, making it harder to target these three receptors with chemotherapy. "Chemotherapy [before surgery] does work in triple-negative breast cancer. What we want to do is make it work better," said study researcher Dr. Hope Rugo, according to HealthDay.
Researchers got better results by adding drugs to the standard chemo regimen prior to surgery in both studies. The drugs are currently in phase 2 trials, so more research is needed. Dr. Rugo compared the neoadjuvant therapy — paclitaxel, doxorubicin, and cyclophosphamide — to standard therapy, adding the drugs veliparib (investigational) and carboplatin.
In the first study with 38 women, 52 percent of women getting the extra drugs had no cancer cells at the time of surgery. This is compared with 26 percent of those who were on the standard therapy. In the second study, the researchers randomly assigned 443 patients with triple-negative breast cancer to one of the four groups. The participants in the combination groups had an increased chance of breast cancer cells found at surgery than those in the standard groups. Forty-two percent of patients in the standard group had no breast cancer cells at surgery, and 50 to 67 percent of those in the combination groups did not.
While the numbers might show hope, healthcare professional, Dr. Joanne Mortimer, director of women's cancer programs at the City of Hope Comprehensive Cancer Center in California, said that "both these studies have very small numbers," according to HealthDay.
According to The National Cancer Institute, there is no established role for adding platinum agents to the treatment of early-stage TNBC outside of a clinical trial. Most of the treatments are in clinical phases so this new treatment needs to be studied further. Dr. Mortimer points out that "triple-negative is not a single disease." Patients respond differently to treatments and more research is needed before this type of treatment can be used for a larger group of people.
The results were presented at the 36th Annual San Antonio Breast Cancer Symposium held December 10-14, 2013 in San Antonio, Texas.
Published by Medicaldaily.com